Indonesia intends to purchase another batch of BMP-3F
Russia and Indonesia are working together on a draft of a new contract for the supply of the next batch of Jakarta BMP-3F, reports
RIA News
a message from the head of the Rosoboronexport delegation at the Indo Defense 2016 exhibition, Sergei Goreslavsky.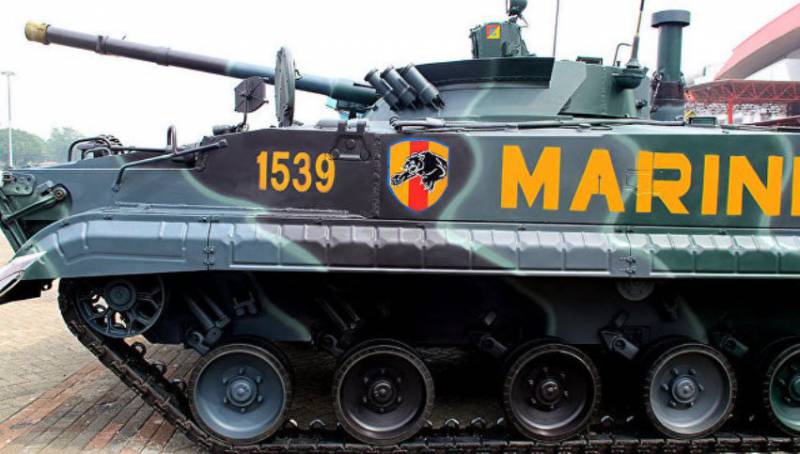 "The Russian and Indonesian parties are working on a project for the delivery of a third batch of BMP-3F for the Indonesian Navy. Rosoboronexport and representatives of the Indonesian side are currently conducting bilateral consultations on this issue, "he said.
Goreslavsky noted that the exhibition presented a full-scale model of the machine. "We are actively marketing to promote it in the Asia-Pacific region," he added.
According to the head of the delegation, the "BMP-3F BMP-XNUMXF standing in service with the Marine Corps of Indonesia proved to be excellent".
"In terms of their tactical and technical characteristics, combat capabilities and the ratio of the" cost-effectiveness "criterion, they objectively have no equal in this class on the international arms market. Therefore, we look forward to continuing purchases of the BMP-3F for the Indonesian Navy, "Goreslavsky said.
The first BMP-3F within the framework of the agreement from 2007 g for the supply of 17 units began to arrive in Indonesia in 2010 g, and in May 2013-th, Jakarta signed a new contract for the supply of 37 armored vehicles with a total value of $ 114 million. 2014
RIA News. Mikhail Tsyganov