Frontier Service of Ukraine ordered 10 reconnaissance UAVs
State Border Service of Ukraine buys 10 reconnaissance complexes BPAK-MP-1, reports
bmpd
with reference to the Ukrainian "Public Procurement Bulletin".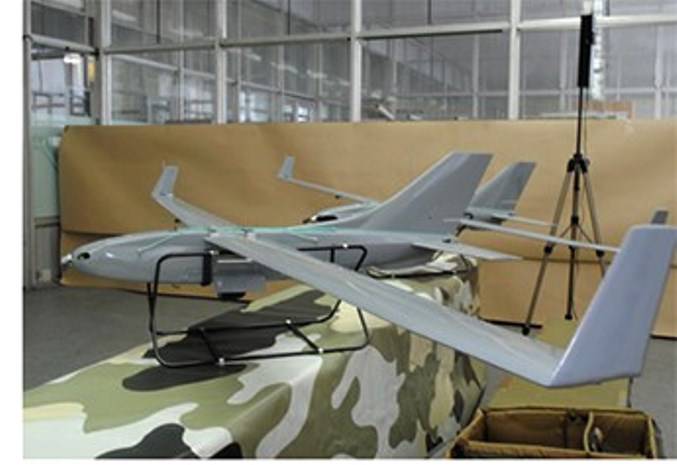 The order was issued on October 27 on behalf of the 1498 military unit of the State Border Service of Ukraine according to the results of the tender. Contract for 19,99 mln. issued by OJSC "Meridian" them. S.P. Queen.
Ten unmanned
aviation
complexes (BPAC) should be delivered by the end of the year.
The documentation for the order states:
"The maximum radius of action must be at least 30 km, the maximum flight duration is at least 1 h. The distance to transfer specific information from the target equipment in real time is at least 12 km from the ground control station.
The complex includes:
- ground control station;
- three unmanned aerial vehicles (UAVs);
- a set of target equipment: two digital cameras and two thermal imagers;
- two sets of batteries for each UAV and each other consumer of electricity;
- a set of operational and technical documentation;
- set of shipping container;
- a set of backpacks for the transfer of a tactical kit BPAK;
- a set of tools, accessories and test equipment;
- a set of spare parts and consumables.
BPAK-MP-1 was developed jointly with the Kyiv Polytechnic Science Park with the assistance of the Academician V.S. Mikhalevich.
According to the report, "Meridian OJSC, headed by Vyacheslav Protsenko, is 50% state-owned. 40% is also owned by Meridian Soyuz LLC, founded by Alexander Puptsev, Raskolnikov LLC by Igor Rogovets and Tekt Asset Management Company LLC (the latter is owned by Cyprus-based Travina Trading Limited and Vadim Grib, formerly Advisor to the Chairman of the SBU Valery Khoroshkovsky) ".
http://diana-mihailova.livejournal.com