Russia presented to the UN Security Council a "White Book" with materials about the US actions in Syria, which caused a large number of civilian casualties and unjustified destruction, reports
RIA News
a message from the representative of the Russian Foreign Ministry, Maria Zakharova.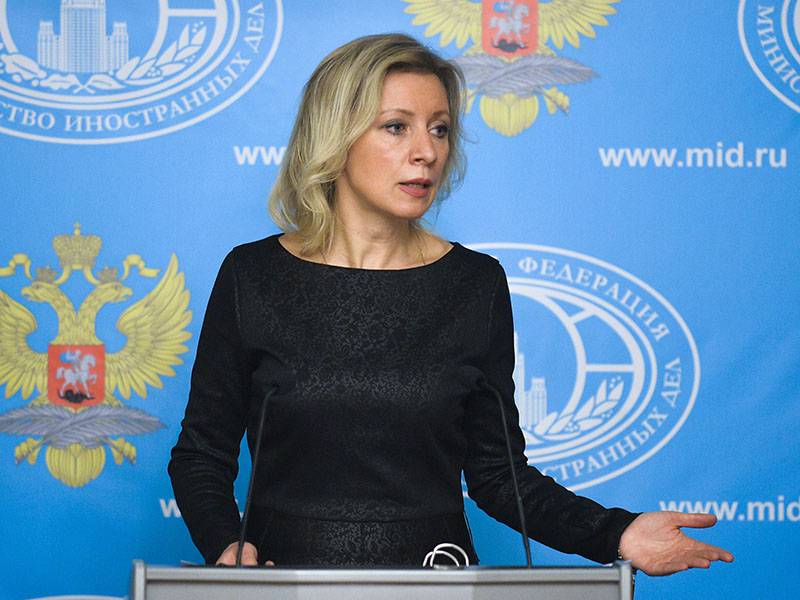 Zakharova explained that we are talking about photographic materials from the list of actions made by the Americans and their coalition allies.
"The list of these photographs formed the basis of the White Paper on Syria, which was distributed by the Russian side to the UN Security Council," she said.
Zakharova expressed surprise at the reaction of representatives of the US State Department, who said they "know about the White Book, but will not comment on it." At the same time, the State Department pays great attention to the materials "made up on the knee of the" Syrian Observatory for Human Rights "and other dubious organizations."
"Her materials are analyzed and commented and given as indisputable facts. Similarly, the State Department uses the materials of the "White Helmets" and other dubious NGOs, and the compilation of documentary evidence, which was prepared officially and transmitted as an official document to the UN Security Council, is declined to comment. Why this happens is completely incomprehensible, "the diplomat noted.