Domestic floating airfields were able to effectively stand up for themselves and on day X could bring nuclear to the enemy
weapon
.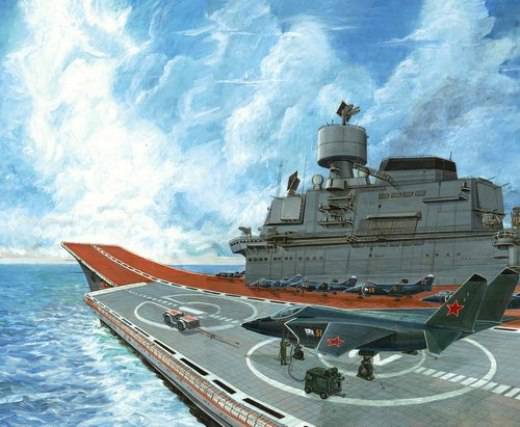 Illustration from the American brochure "Soviet military power"
The program of creation and combat service of aircraft-carrying cruisers is bright, but, unfortunately, at the present time it is a somewhat forgotten page in
stories
domestic naval
fleet
.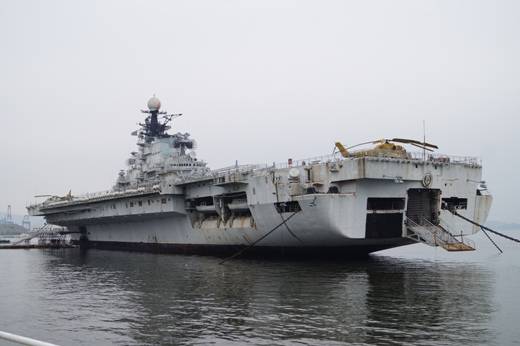 Now the former Soviet ships are rusting in China
Anti-submarine cruisers of the Xnumx "Krechet" project at the end of the 1143 and at the beginning of the 80 were capable of attacking those who specialized in criticizing the country's armed forces. It did not take into account that, despite the shortcomings that existed, these ships still played a role in the nuclear confrontation with the United States and the NATO bloc. No wonder that the propaganda edition of the US Department of Defense "Soviet military power" regularly frightened them.

In the Soviet years it was never reported anywhere that these aircraft carrying cruisers carry nuclear weapons.
Of course, the deck attack aircraft vertical takeoff and landing of the Yak-38 and Yak-36M did not have any exceptional characteristics, but could carry nuclear weapons. We are talking about tactical bombs PH-28. In addition, nuclear depth bomb could carry Ka-25 and Ka-27 helicopters. Also a special warhead could be equipped with anti-ship cruise missiles "Basalt".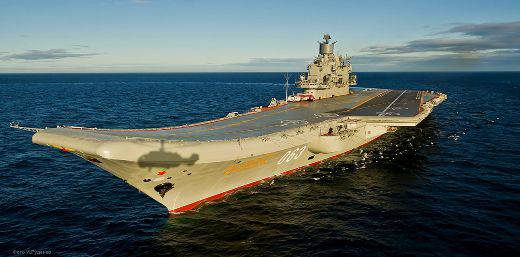 "Admiral of the Fleet of the Soviet Union Kuznetsov" in its characteristics far exceeds domestic aircraft carriers of the first generation