The Ukrainian military refuted the words of Petro Poroshenko that there was not a single mobilized in the ATO zone, reports resource
apostrophe
.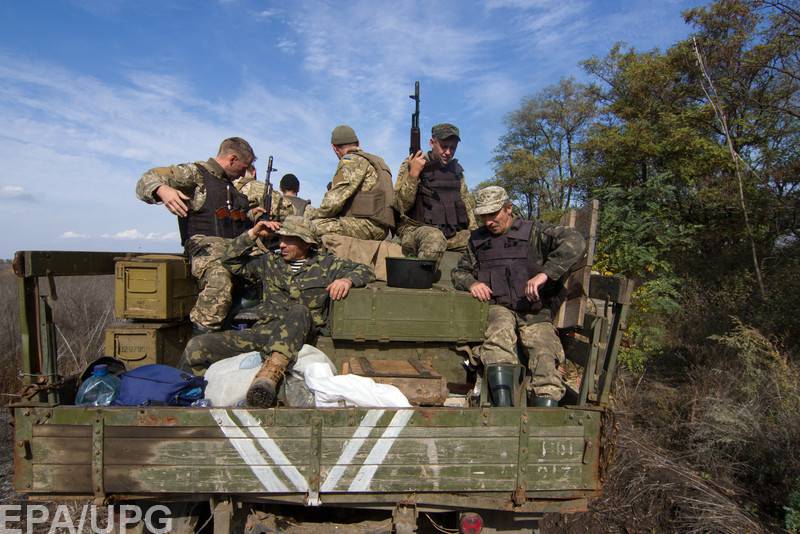 The Ukrainian edition cites the words of the military Maxim Naumenko, who claims that in the brigade with him serve no less than 10-ti fighters, called upon to mobilize, whose service, according to the presidential decree, has long expired. By the way, Naumenko himself also had to retire, but the command of the brigade does not deal with this issue.
"I, for example, have many officers and fighters already over-serving your decree. And the commander of the unit wanted to spit on the Supreme High Command ",
- said Naumenko.
Poroshenko's words were refuted by other servicemen, who left their comments under his statement on Facebook.
Recall, on Wednesday, Poroshenko wrote on the social network: "I, as President and Supreme Commander, can report to the Ukrainian people that, from today, there is not a single mobilized at the front in the ATO zone. And the Armed Forces of Ukraine should be fully provided with volunteers, contract soldiers, well trained, motivated, trained and provided. "
"That is, I am not here yet. It only seems to me that I am still trying to heat up the stove in the ATO zone, and do not want to burn raw wood? This can not be, because the President of the President with all the responsibility said "
- Aly Safarov comments on the user.