Media: SAR Air Force resumed air strikes on militants in the vicinity of Aleppo
Correspondent information resource
AMN
reports that the Syrian
aviation
after several active attempts by militants to make a breakthrough in Aleppo, it resumed airstrikes in the vicinity of the city. The material says that over the past few hours, the militants "Jaish al-Fatah" and "Jebhat al-Nusra" (banned in the Russian Federation) delivered about 45 attacks by Syrian airplanes. The main ones fell on the positions of the militants northwest of Aleppo, from where the terrorists once again tried to break into the western city blocks.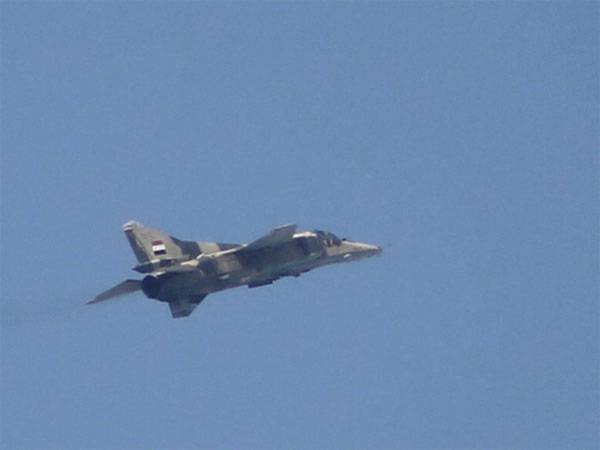 In addition to air strikes, the Syrian army attacked the positions of terrorists from the ground. Artillery weapons were used against the militants. Fights are in the area of ​​the military academy. Assad, as well as in the 1070 quarters captured by terrorists after the "truce".
The same information resource publishes information about the arrival of the Egyptian military in Syria. The submission says that a group of Egyptian officers went to the port of Tartus for joint training to counter terrorist LIH (prohibited in the Russian Federation).
According to Syrian reporters, Egyptian soldiers arrive in Tartus accompanied by colleagues from the Armed Forces of the Russian Federation.
The Egyptian Ministry of Defense does not publish any official information confirming the arrival of the Egyptian military in Tartus. There are no refutations from official sources at the moment either.
https://www.almasdarnews.com