From the airfield Ivanovo-Severnoye with three IL-76MD airplanes flew to Serbia to participate in the exercise "Slavic Brotherhood-2016" of the Russian Airborne Forces and the Special Operations Forces of Belarus, reported on Tuesday
Ministry of Defense of the Russian Federation
.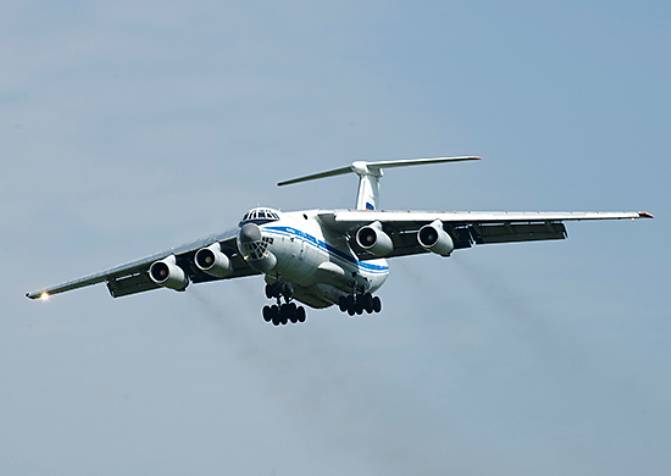 More than 250 Russian and Belarusian paratroopers were transported to the airfield Batajnitsa, located in 25-km from Belgrade.
"In addition to personnel, three BMD-2 airborne combat vehicles, four quad bikes, a Takhion unmanned aerial vehicle, a communications and flight support vehicle based on GAZ-66, and various military equipment are deployed to Serbia," message.
According to the ministry, in total "212 Russian paratroopers, 56 military personnel of Belarus and 450 soldiers and officers of the Serbian Army are involved in the exercise."
Maneuvers will be held from 2 to November 15.
"During the exercise, landing will be carried out from airplanes and helicopters, landing of armored vehicles, provision of landing space, a forced march, overcoming an obstacle line, storming the base of terrorists, reconnaissance positions using unmanned aerial vehicles, artillery preparation of the attack, fire support from the air the detention of a stolen vehicle, the deactivation of an explosive device and the evacuation of the wounded, "said the press service.
The first exercise "Slavic Brotherhood" was held last year near Novorossiysk at the Rajewski training ground.