State Department: Washington has not changed its mind about the future of Syria - there is no place for him in Bashar Assad
Washington has not changed its position in relation to President Al-Assad and is confident that he has no place in the future Syria, reports
RIA News
statement by State Department representative John Kirby.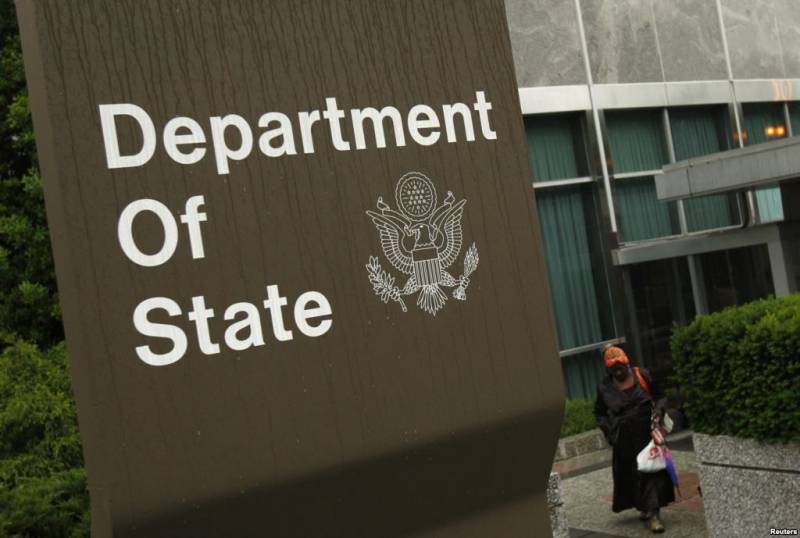 Earlier, in an interview with the New York Times, Assad said that he would remain at his post at least until the end of his third term in 2021 g, and that there could be no political change unless government forces win the war.
"Nothing has changed in the US position and Washington is still confident that Assad cannot be part of Syria's long-term future. I have seen the comments, and all I can say is that we (the USA), the MGPU, the UN are committed to resuming political negotiations, so that the political transition can begin. From our point of view, nothing has changed, he (Assad) cannot be part of the long-term future of Syria ",
Kirby said.
"We do not share the point of view that negotiations are postponed indefinitely, and we don't want to see Assad as part of Syria's long-term future," he added.
The agency recalls that Asad Bashar last won the presidential election in the ATS in 2014 g, gaining 88,7% of votes. These elections differed from the previous ones in that for the first time several candidates applied for the presidency.
Kirby also said that the United States is not going to cooperate with the Assad regime during the liberation from the militants of the city of Rakka.
"Let me be clear, because there should be no doubt that there are no intentions, plans and goals to work together with the regime (Syrian President Bashar Al-Assad) in any form to combat IS. So it was in the past, it will be so further, "the State Department representative added.