The Russian Defense Ministry commented on the statement by State Department spokesman John Kirby about the "radical difference between the situation in Aleppo and the operation in Mosul,"
RIA News
.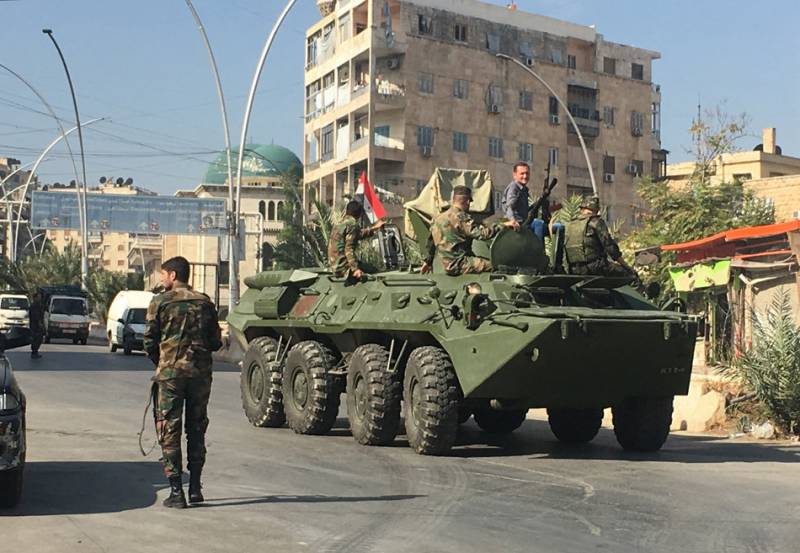 "The radical differences in the situation in Syrian Aleppo and operations to storm the Iraqi Mosul really exist. And we are ready to specifically name them Admiral John Kirby, "said Defense Minister Igor Konashenkov.
"In Aleppo for more than two weeks the Russian VKS and Syrian
aviation
while Mosul is daily hit by American strategic bombers B-52N, as well as F / A-18 and Rafal-M aircraft from the Dwight Eisenhair and Charles de Gaulle aircraft carriers. Over the last day alone, the coalition made 25 sorties, inflicting 21 attacks on Mosul and its suburbs, "he said.
In addition, "in Aleppo, Russia and the Syrian authorities have organized six humanitarian corridors for civilians who are ready to leave the city, but cannot do this because of the mining of approaches and the shelling of militants."
"In Mosul, we hear about the impending" assault "of urban neighborhoods inhabited by civilians with foggy but extremely disturbing consequences due to mass casualties," said Konashenkov, adding that in this case, "we are not talking about any humanitarian corridors, as if a million city is inhabited by terrorists alone. "
Also in Mosul, the coalition declares an "iron ring", while in Aleppo there are 2 corridors left for the militants to exit.
And finally, representatives of the UN, the Red Crescent, other international organizations and journalists work in Aleppo, and "by a strange coincidence, there are neither journalists, nor activists, nor volunteers of" white "or other rainbow shades of" helmets "in Mosul. No one, "said the general.
"All that the American and European media can afford is the vigorous censored reports about the extraordinary successes of the coalition and the upcoming great victory over the terrorists, not confirmed by real shots," he added.
"And after this, John Kirby, insulting, declares that, unlike Aleppo, the operation in Mosul is held in strict accordance with International Humanitarian Law?", Concluded Konashenkov.