Militants paid a way out of Aleppo along humanitarian corridors
There is information that in the eastern part of Aleppo, controlled by militants of various extremist organizations, the terrorists are distributing leaflets stating conditions for the release of certain categories of the civilian population through humanitarian corridors. The leaflets that the militants of the terrorist group Jaish al-Fatah (banned in the Russian Federation) are distributing in the city say that they paid for leaving the city. He writes about it
Interfax
.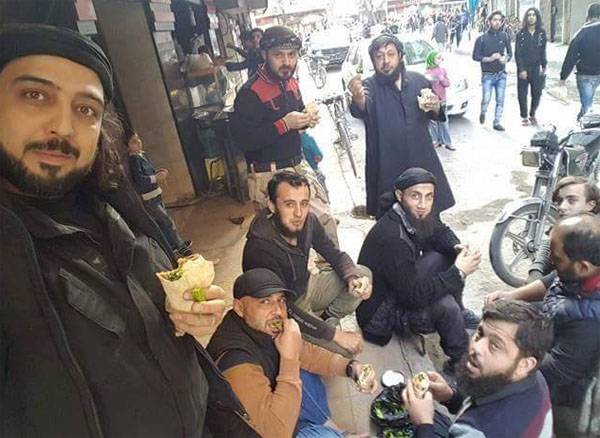 The leaflet contains a text stating that the funds that they are trying to collect from civilians "will go to the brothers to support their actions at the front." Dachshund fixed fixed - 150 ths. Syrian lire (about 19 thou. Rubles). The leaflet also states that terrorists do not allow everyone to exit through humanitarian corridors. For 150 thousand lire, children up to the eastern quarters of Aleppo can be children up to 14 years, as well as people older than 55 years. All other "Jaish al-Fath" continues to hold as hostages and human shields.
All those civilians who themselves are trying to get out of the areas occupied by the militants of the city are shot by terrorists on the way to the humanitarian corridors. Every day, Gum-corridors killed by 10 people killed by Moscow and Damascus are attacked by terrorists, and at least hundreds are injured.
For residents of the bloodless long-term terrorist occupation of the city, this amount today is simply exorbitant. No work, there is an acute shortage of food, fresh water and medicine. Militants are taking away from civilians that humanitarian assistance that goes to the eastern quarters of Aleppo.
https://twitter.com/hamza_780