Israeli military intend to upgrade the entire fleet of Apache helicopters
The Israeli Defense Ministry announced the launch of a program to modernize Apache helicopters, which are in service with the army, reports
MIC
with reference to defense24.pl.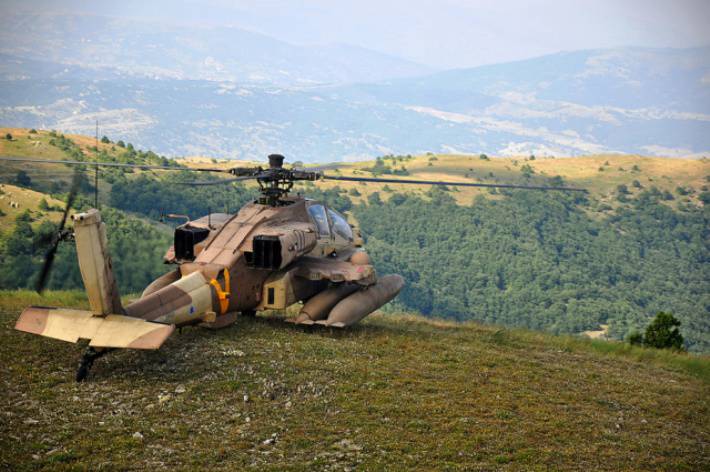 According to the portal, in the coming years, the entire fleet of attack helicopters will be updated, consisting of modifications AH-64A and AH-64D. The vehicles were put into service in 1990. Currently, the Israeli army is, according to various sources, from 33-x to 48 "Apache"
"The export versions of these helicopters, created for Israel, are somewhat different from the modifications supplied to the armed forces of the United States and other countries. It is known that Peten (Israeli modification AH-64A) and Saraf (AH-64D) are equipped with increased fuel tanks, "writes the resource.
It is reported that during the modernization of the machine will receive an updated avionics and electronic systems. The helicopters "will install new additional fuel tanks from the Ayit attack aircraft (the Israeli version of Skyhawk), and will also expand the range of ammunition." Apaches, for example, will be able to use the new APKWS (HYDRA 70 missiles with a laser-guided system) or their GATR-L counterpart.
In addition, "Saraf and Peten will receive an updated tracking and target recognition system that will allow them to find and hit enemy targets at a greater distance, beyond the reach of return fire," the publication said.