What do the British Armed Forces representatives of the Lithuanian Armed Forces teach British soldiers from the 77 Brigade?
British newspaper
The Times
publishes an article that tells about who prepares British military special forces to "confront Russian propaganda." According to the British media, the British teachers in this case are (attention!) Lithuanian military.
British journalists report that the newly formed relatively new unit of the British Armed Forces - the 77 Brigade "is assisted in countering Russian propaganda" by representatives of the military units of the Republic of Lithuania, "who have long been confronted with Russian propaganda attacks." 77-I brigade of the army of Her Majesty, as it turns out, is engaged in information warfare.
Times writes that Lithuania is "attacked by a Russian disinformation machine," and therefore the Lithuanian military has something to share with NATO colleagues. In addition, it is reported that Russia is trying to "actively spread the pressure with the help of soft power on Britain."
At the same time, the material, unfortunately, does not provide details on how Lithuanian officers will help their British counterparts in opposing the "Russian soft power". Will they really teach the British to be "Crimeans, the daughters of officers, who are not so unequivocal" ...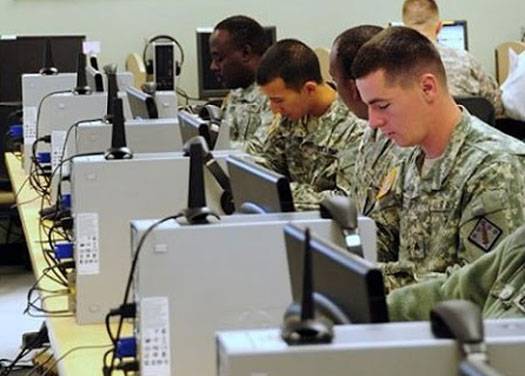 For reference: The 77 brigade of the British Army was formed in the 2014 year. Its initial strength is about 1,5 thousand people. The main function is the conduct of the information war, which the main documents of the military formation say without much embarrassment. The staff of the brigade includes military personnel responsible for psychological operations on the web, as well as in the media.