In the Rada recognized the differences with the EU on the sequence of the implementation of the Minsk agreements
Indeed, Ukraine and Brussels have differences over the sequence of events aimed at preparing elections in the Donbass, reports
UNIAN
statement by the Deputy Chairman of the Verkhovna Rada Irina Gerashchenko.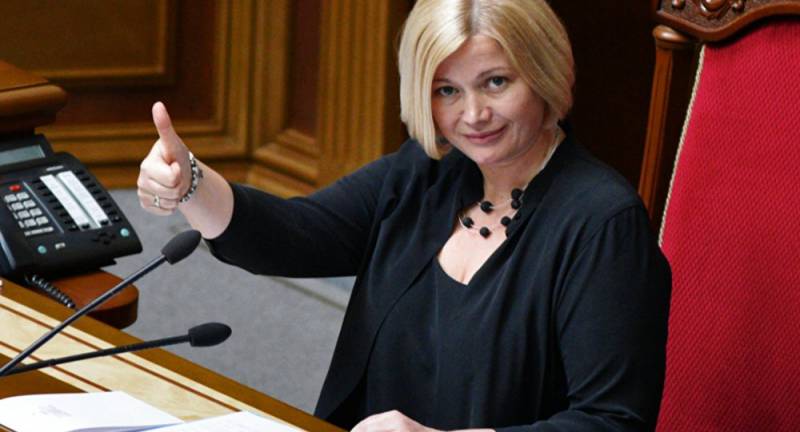 According to Gerashchenko, at the negotiations in Minsk, Kiev insists that "one of the key principles for the possibility of holding elections in the Donbass should be not only security, but security is not three days without shelling, but a stable world", but also "withdrawing troops of the Russian Federation from the occupied territory ".
Also, "a prerequisite is to connect the Ukrainian media there so that possible elections can be held there in accordance with high OSCE standards."
"So far, none of these points, neither on security nor on others, as a prerequisite for the possible holding of elections in the Donbas, is a compromise," she said.
Gerashchenko noted that "the European partners insist on the parallel implementation of both the security point and the political point."
"The Ukrainian side was talking about consistency, because this
story
parallelism is not realistic, "she said.
"While they are shooting at the Donbas, more than 40 thousand illegally armed persons are present there, of which more than 6 thousand are personnel Russian military, not one of the Ukrainian and European observers will go there"
- said the deputy.
"If the European Parliament officially forbade its employees to visit the Donbass for one hour, because it's dangerous there, how can there be elections?" She asked, adding that "if we need a paper diploma, just tick off that we all settled, it can be said today that they (elections) have been held. "
"Ukraine also insists on the return of control over the border. The border with a hole in 400 km ... We want to ensure a safe Ukraine, so the border must be controlled, "said Gerashchenko.
Recall that last week Daria Olifer, a representative of the Ukrainian contact group, said that holding elections on the territory of Donbass uncontrolled by Kiev is "not possible".