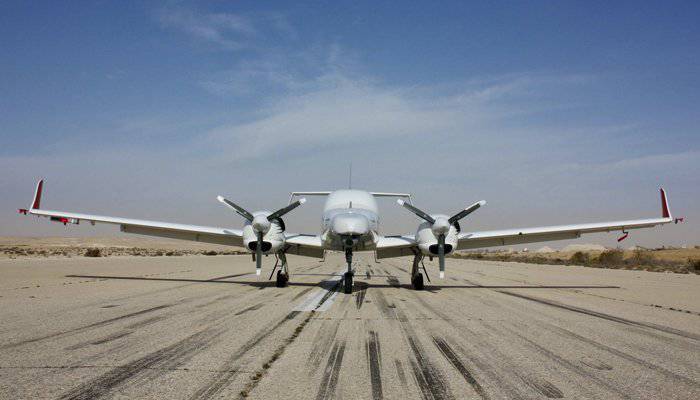 The Israeli Ministry of Defense blocked a deal to sell UAVs Dominator XP to the United Arab Emirates. Israeli company Aeronautics Defense Systems, engaged in the production of unmanned aerial vehicles, the reason for the ban is not explained. The Israeli Defense Ministry also does not disclose the reason for blocking supplies of Dominator XP UAE.
The UAE, in turn, said that Israel had received an advance payment for the vehicles, and the delivery of UAVs should have started as soon as possible. It is not yet known at what time the deal was made with the United Arab Emirates. In 2011, ADS announced the first export contract for the supply of Dominator XP, which was allowed to be exported in May 2011. However, neither the amount of the transaction nor the name of the country of purchaser has been disclosed.
UAV Dominator XP was created on the basis of a passenger four-seater Diamond DA42. The device can increase the speed up to 350 km / h, the duration of the flight - 28 hours. The height of the Dominator XP can reach 9,2 thousands of meters. The mass of the payload that the device is capable of taking on board is equal to 300 kilograms.
It is noted that Israel has recently become more strictly regulated its own export policy. In December last year, the Israeli government blocked a deal with Turkey, according to which Lorop intelligence systems for the Air Force were to enter the country. The data cited by the Israeli Defense Ministry indicate that the equipment intended for delivery is a high-tech model of Israeli defense products.