Electric Tanks
Current trends in the automotive industry suggest that in the coming 5-10 years there will be an almost explosive transition of all cars to electric traction. It is said that in Europe diesel engines will generally be banned for environmental reasons from 2025, and after that, petrol engines.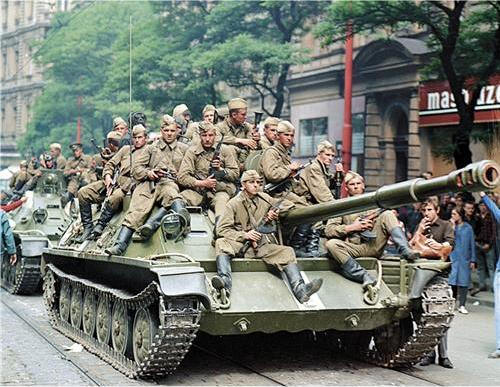 NATO and the United States have already openly declared their aggressive intentions, and we still have to go to Europe. After they once again try to attack us, we will have to liberate the whole of Europe from its illusions in its invincibility, as it was already more than once (in 1812 and 1945).
As is known, almost the absolute majority of cars in our military use these very environmentally dirty diesel and gasoline engines. And I am sure that NATO and the United States are fully aware of this state of affairs in our armed forces. Intelligence is something they have hoo at what level they work, not like ours.
If such draconian measures are taken in Europe, then it is quite natural that our military will not be able to go there, especially on
tanks
that run on diesel and gasoline fuel and do not comply with the environmental standards of the European Union. We are not a country that breaks laws! So, I think, the time has come very seriously to raise the issue with our designers for the urgent transfer of all road transport and combat vehicles, especially tanks, to electric traction.
But the worst thing is that all this may be a well-planned special operation by NATO intelligence and the CIA. Especially the CIA. There such inventors and deceivers are sitting, which is not even funny. So, I think they have the following plan: right before the attack on us, they should urgently adopt in the European Parliament or somewhere at the same level this same law banning diesel or gasoline engines individually or together. And this will be an accurate indicator of the fact that soon they will attack us. Hence, our intelligence officers each morning must carefully read their newspapers - from cover to cover. And even better - send directly to the European Parliament or to the place where such a law can be adopted, of one's person or even two under the guise of parliamentary correspondents. Yes, it will be better. Because in a democracy, especially a European one, they will negotiate between factions for a few more months and bargain about who will have what. And we will already know what is being prepared against us, and we will have these very few months to check everything once again and recharge all the batteries well, especially on tanks, so that it's enough for Paris itself. Yes, and there still need to ride, to drive into Nice. In short, the batteries must be kept ready and fully charged.
And further. We have very little time left! I'm pretty sure that all the talk about 2025 of the year is disinformation. But what if they adopt such a law in 2020? Are we not ready? We must hurry, dear! Hurry up, but do not advertise, silently. So that no vrazhin did not know, and even did not lead with a mustache. In the media, on the contrary, we are still not ready to report only on new diesel engines ... And then, as soon as they accept the law, we all pull out our hidden batteries and insert them! Imagine what the effect will be?
They will immediately understand: they didn't run into this. And, most likely, it is just awesome to attack. Our military will have no limitations anymore: they can even go to Berlin, even to Paris. With London, however, problems can be, since the tanks do not float. Oops, I forgot, there are also floating tanks, so additional batteries will be required for them. This is so, the General Staff of the note.
True, they can make a knight's move, as the classic said, and urgently, right in a day, adopt a completely different law - already about the ban on electric motors. This can play a trick on us. Therefore, our General Staff must keep in mind this possibility and leave about half of all the cars on diesel and gasoline. (I'm absolutely confident in our generals, they've all probably already counted up and, most likely, they have been collecting and storing batteries for tanks for a long time, but don't tell anyone about it. That's right. No one should know about this. Let readers keep silent too .)
However, the law of the day - an unlikely option. In a democracy, especially of the European type, abrupt movements are practically excluded. Most likely, we will have to wait again for several months. This is not Russia, where the president has only hinted that it would be nice to do this and that, and it has already been done, all the necessary laws have been passed.
It turns out that they cannot defeat us anyway: governance is slow! But still, the batteries need to be prepared and kept at your side. So, just in case. I believe in our final and inevitable victory.