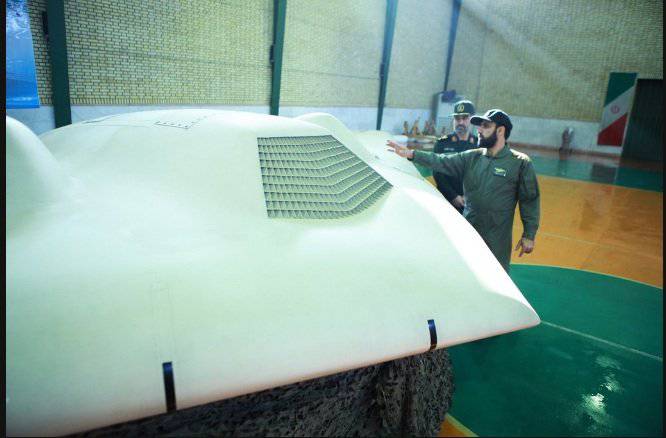 Iran, on whose territory in the beginning of December last year the American reconnaissance UAV was shot down (forcibly planted), is ready to return it to the US However, it will not be a real unit that will be returned, but only a reduced copy. Such an extraordinary step on the part of Tehran, which is very reminiscent of a mockery of Washington, the Iranian state radio station reported.
According to the radio station, a toy version of the UAV RQ-170 will be sent to the White House in response to an official request from the United States. Unmanned aerial vehicles of the 1 / 80 scale will be sold in Iran for 70 thousand Reais (about 4 dollars).
The administration of Barack Obama, the president of the United States, requested Tehran to return the UAV, which, according to Iranian authorities, was discovered 225 kilometers from the Afghan border in the eastern part of the country. Until recently, the authorities of the Islamic Republic of Iran refused to return the device, at least, having in mind the real drone, and not a toy copy, which only children and collectors can be interested in.