A statement appeared on the NATO website in which the Organization's experts, using the "facts", tried to debunk the "myths about the Alliance's aggression" spread by Moscow, reports
RIA News
with reference to Die Welt.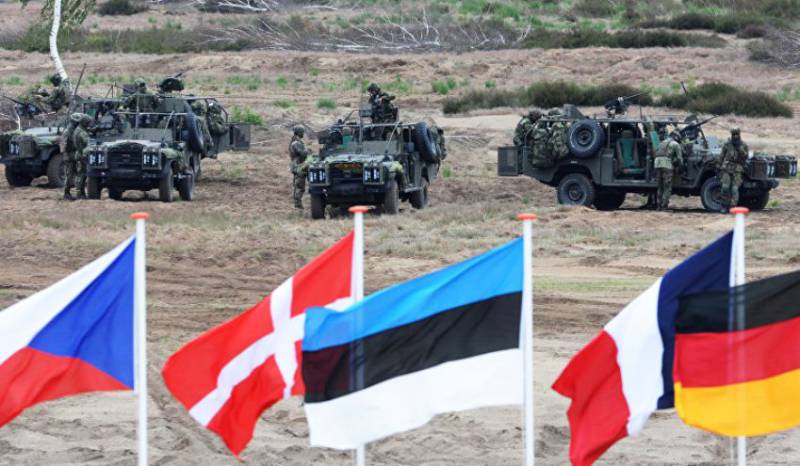 "The first myth is based on the opinion that the North Atlantic Alliance fulfilled its mission with the end of the Cold War. The authors of the document believe that today the world has become much more dangerous, and this is largely due to Russia's actions, which means that the role of the alliance in the world is more important than ever before, "the German newspaper comments on the statement.
The second "myth" is that NATO is trying to surround Russia. However, "NATO participates only in three operations outside the territories of the alliance, while Russia is building up military capabilities on its western borders, thereby surrounding the allies of the bloc," experts write.
The third "myth" concerns Moscow's claim that the alliance has violated the existing agreements with the Russian Federation. "The situation is in fact the exact opposite and the battalions in the Baltic countries and Poland cannot be considered as a significant force, unlike the Russian troops stationed in Georgia, Ukraine and Moldova," the document says.
The fourth "myth" - Moscow declares that the EUROPRO system is directed against Russia. Experts cite the following counterargument: "NATO has no opportunity to stop Russian intercontinental missiles, and anti-missile installations serve only to protect the population."
And the last "myth" - NATO is supposedly preparing for war with Russia. According to NATO experts, in this matter Moscow has managed to turn everything upside down. "All actions that Russia regards as a direct threat, such as plans to deploy troops in Eastern Europe, are nothing more than a response to changes in the security sphere," which are directly related to the aggressive actions of Moscow, the alliance said in a statement.
Experts stressed that NATO "remains open to dialogue with Russia, but henceforth, given the current security situation, it will focus on deterrence and protection."