Syrian army destroyed a large militant group in southwest Aleppo
TV channel
Al-Mayadin
reports that the Syrian government forces, reflecting a major attack of militants in Aleppo, stepped up actions to liberate the largest Syrian city.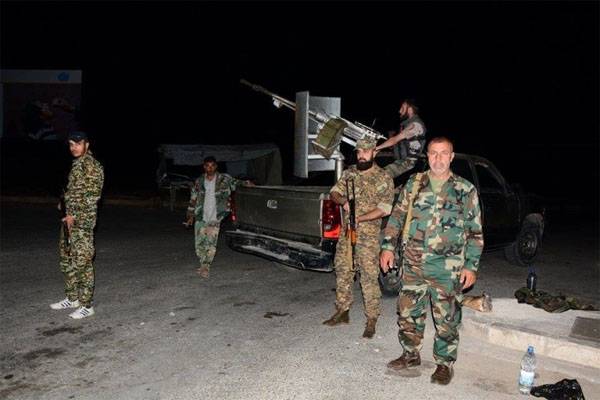 As a result of the Syrian army's counterattack, at least half a thousand militants of various terrorist groups were killed, including the Al-Nusra Front (banned in the Russian Federation).
As a result of the powerful attacks of the Syrian troops and militias, the advancing forces of the terrorist groups were scattered, and then partially destroyed on the southwestern approaches to the city. The strike group consisting of the Syrian armed forces, the Republican Guard, the Tigers and the Desert Hawks detached the Jaish al-Fatah group (banned in the Russian Federation), operating in the south-western direction, causing substantial damage in both manpower and and in military technology.
In order not to completely lose their positions in the 1070 and Al-Asad quarters, the militants switched to using their usual tactics - engaging suicide bombers. Militant attacks are developing in the direction from Khan Tuman, where, during the humanitarian pause, they managed to concentrate a grouping of up to 8 thousands of armed terrorists. With these forces, the militants tried to break through the encirclement of other terrorist groups surrounded in the eastern part of the city.
RT
comes out with a report that the militants in the chaos of battle are trying to escape from Aleppo.
News agency
SANA
reports:
In the western outskirts of the city, in the area of ​​Minyan, servicemen smashed a car with hundreds of kilograms of explosives in advance.
On this background come
news
about the ongoing fighting in the vicinity of Damascus. ATS government forces destroyed one of the large tunnels used by the militants in the suburb of Jobar.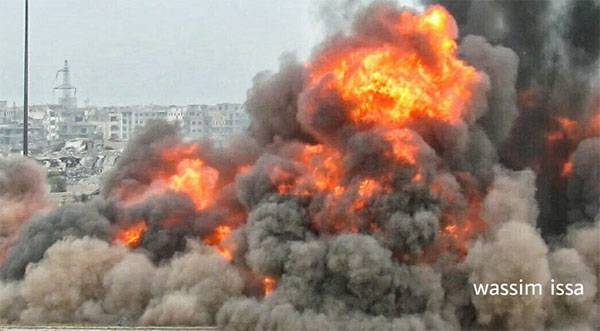 From this suburb, the Syrian capital is periodically fired, including the territory of the Russian Embassy. On the eve of the UN Sovbze, the UN finally decided to condemn the shelling of the Russian embassy in Damascus.
https://twitter.com/hamza_780, https://www.almasdarnews.com