Western media: Ka-35 seen in Syria is "Putin's terrible weapon"
The British Daily Star responded to a video posted on the network with a Russian helicopter of the Ka-35 radar patrol (Ka-31СВ), which was allegedly seen in Syria. Article leads the channel
RT
.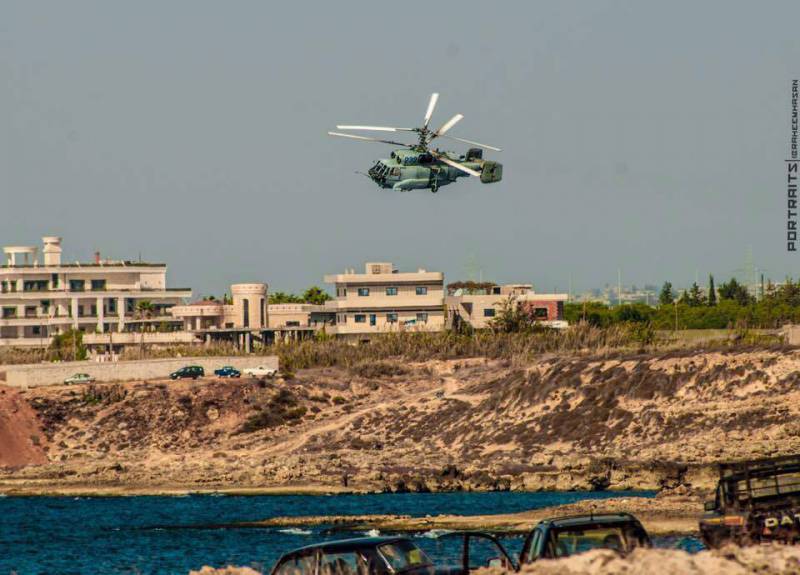 According to the author of the article, "this ultra-modern super-weapon has already been seen in the sky over Syria." He notes that Vladimir Putin decided to create a "fleet of new high-precision military helicopters, trying to win the Syrian war."
According to the tabloid, "a helicopter of this class is equipped with a radio-technical complex for reconnaissance of ground targets, which gives an advantage to Russian pilots, warning them in advance about possible threats."
This "top-secret spy technique can also destroy communication lines and suppress electronic systems, which probably explains the recent shutdown of the Internet in Syria," the author writes.
Earlier, a representative of the Russian defense industry declared that the Ka-35 had passed all the necessary tests and was already entering the troops from last year. "However, video footage with this terrifying secret spyware
weapons
Putin's became available to the public for the first time, "the newspaper notes.
Recall, recently, the network first appeared in the photo, and then the video with the "flying radar" Ka-35, which, according to Western bloggers, was seen in the region of Latakia.
Ibraheem_Hasan / Hammer Head / twitter.com/KitadicaCool