On Tuesday, the Russian military conducted a successful test of a hypersonic aircraft labeled "4202 product" (15Ü71), which reaches speeds up to 15 Max, according to
News
.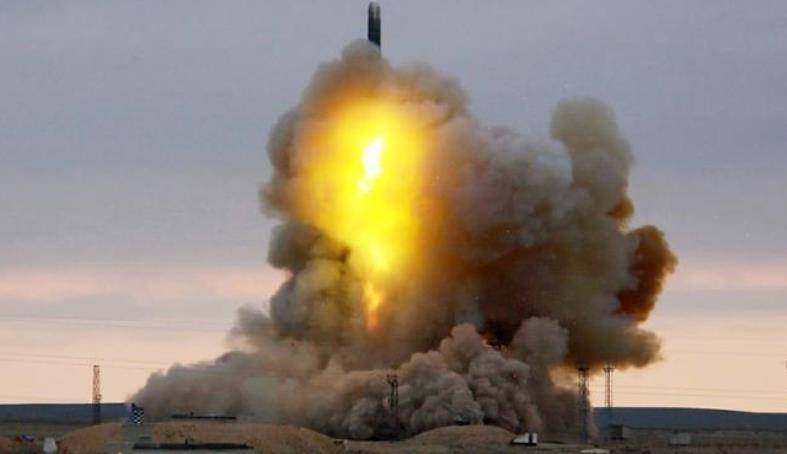 Archive photo
The rocket, developed by the NPO Mashinostroeniya, was launched from the Orenburg Region and hit the target at the Kamchatka Kura range.
"The hypersonic aircraft 4202 is designed to be installed instead of traditional warheads on promising intercontinental ballistic missiles. The product begins to work at a height of about 100 km and flies to the target at a speed of 5 – 7 km / s. Before entering the dense layers of the atmosphere, directly above the goal of the USPP, it makes a difficult maneuver that makes it difficult to intercept it with anti-ballistic missiles, "the article says.
The project of hypersonic units ("Albatross") appeared in the USSR in the middle of the 80-x. Then it was closed. Resumed in the middle of 90-x under the designation 4202.
According to a source at Roskosmos, "the successful flight tests of the 4202 product were preceded by a large-scale import substitution program: the task was to get rid of the management system previously manufactured by Kharkov enterprise Khartron and some other components." The program was successfully completed, which made it possible to resume testing.
"On-board equipment, electronic systems, as well as the control system are now fully composed of Russian components. The product no longer has foreign components. A report on this will soon be submitted to the Ministry of Industry and Trade and the government, "he said.
He noted that "the task of complete import substitution of the GZLA filling was set by the NPO Mashinostroenie already in the 2014 year, the deadline for completing the work was set before the end of the 2016 of the year".
Editor-in-Chief of the Internet project Militaryrussia Dmitry Kornev: "
In 4202, initially there were not so many foreign components, but the key element of the product, the control system that controls the flight of the HMLA, its hypersonic maneuver and targeting, was made by a Ukrainian enterprise. According to the information available, the NGO began to develop a new management system back in 2014. In all likelihood, it began to be tested last year, however, both 4202 launches in 2015 failed during the year. But the launch of 25 in October this year was a success, which testifies to the successful work of the NPO Mashinostroeniya on import substitution. "