Syrian military "reanimated" Soviet 240-mm mortars
The fighting in Syria practically forced government troops to reanimate the Soviet M-240 heavy duty mortars, which, according to some sources, should already be completely removed from service, writes
Messenger of Mordovia
.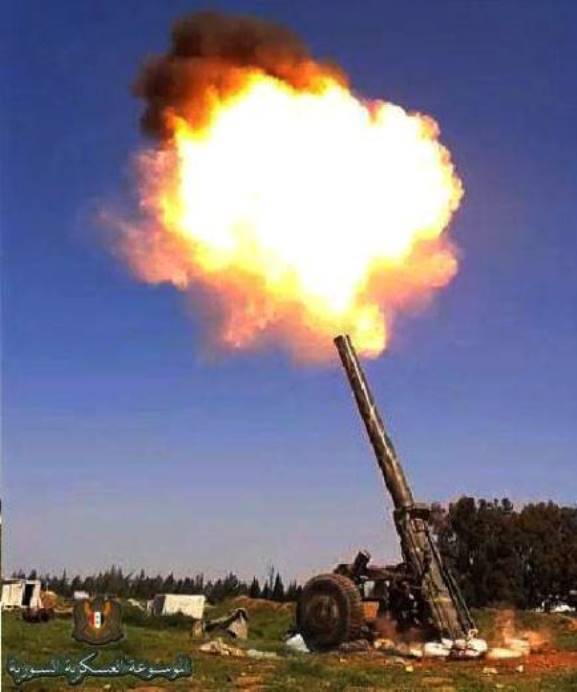 These mortars were used by the Syrians in the 1973 war. In the Soviet army they were considered obsolete in the 1980 and began to be massively replaced with self-propelled 2C4. This equipment was not supplied to the Syrians.
By the beginning of the civil war in the SAR, the mortars M-240 could be found for the most part in museums. However, intense fighting forced the military leadership to return it
weapon
in build.
According to Vestnik, at present Syrian mortar units have begun to receive from Russia "more modern 240-mm mines, in particular the Nerpa 3OXNNXX active-reactive mines with fragmental combat elements."
The weight of such ammunition 230 kg, and the weight of the warhead - up to 112 kg. The maximum firing range is about 19,3 km. One mine is capable of striking enemy manpower on an area up to 1,4 ha.
"Some military experts expected that the Syrians would also be transferred
the 3F5 type mines of the 1K113 "Brave" complex, but so far there is no information on the receipt of the Syrian army of such ammunition, "the author Dmitry Lemeshko concludes.