Dmitry Peskov commented on the Ukrainian protest note
A spokesman for the Russian president, Dmitry Peskov, commented on a note of protest from Ukraine regarding Vladimir Putin's visit to the Crimea. Recall that the Russian president visited the All-Russian Popular Front forum, held in Yalta. The Ukrainian side sent another note of protest to Moscow, saying that Vladimir Putin "visited the occupied territories without agreement with Kiev."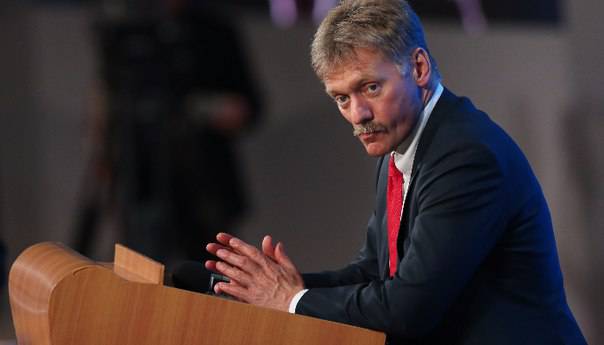 Dmitry Peskov's comment leads
RIA News
:
Ukraine traditionally protests. And we traditionally do not take these protests into account. For the president visits those regions of Russia that he considers necessary. This is Russia's internal affair. This does not apply to any state, including Ukraine.
At this time, messages come to Ukraine that a train was fired at the border of the Kharkiv and Poltava regions, in which "ATO fighters" were moving. According to those who call themselves "volunteers," trains were fired from a Kalashnikov assault rifle. There were no casualties during the shelling of the train.
Ukrainian activists were quick to announce that "saboteurs from Donbass" are operating on the territory of Ukraine, who allegedly arrived to avenge the death of the Motorola commander. Such statements are more like persecution mania.