Indian HAL launched mass production of new attack helicopters
Indian state-owned company Hindustan Aeronautics Limited (HAL) announced the start of the serial assembly of the Light Combat Helicopter (LCH) helicopters, reports
MIC
.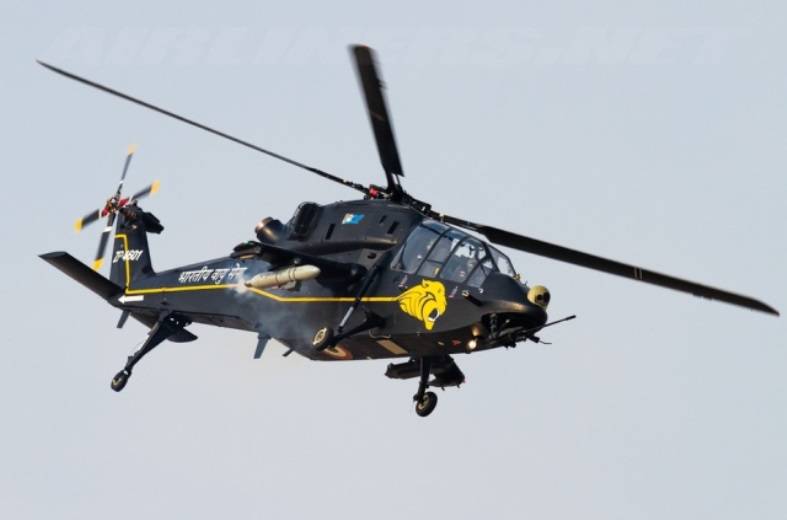 To date, built 3 pre-production machines that are being tested in the Indian Air Force. The first flight of the prototype took place in 2010.
According to HAL head Raja Suvarny, "the machines successfully passed a series of flight tests and weapons tests, in particular, they launched unguided rockets and tested the 20-mm automatic cannon." In addition, guided anti-tank missiles will be tested at the end of the year.
"The LCH helicopter is made according to the classical scheme with tandem crew accommodation. The helicopter cabin is capable of withstanding hits of 12,7-mm armor-piercing bullets, and the chassis is non-removable and energy-absorbing to increase crew safety during an emergency landing. The machine is equipped with two TM333 – 2C2 turboshaft engines with a digital control system of the FADEC type, jointly developed by HAL and Turbomeca, "the statement reads.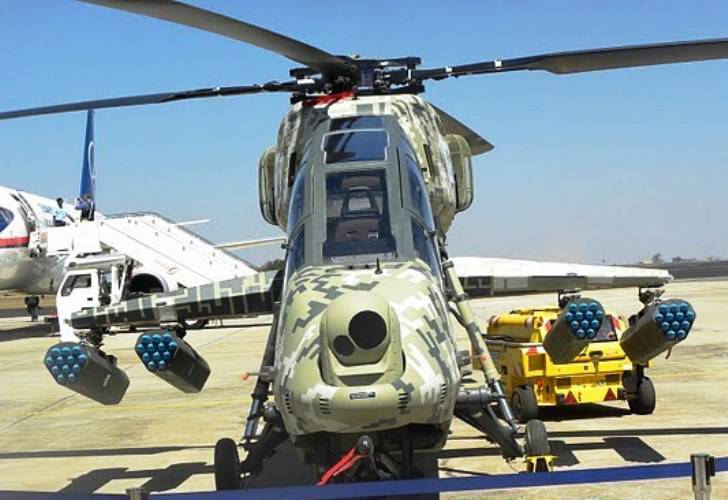 The helicopter is equipped with a sight and sight system located in the nose. Armament - controlled rotary gun caliber 20 mm. Missiles can be mounted on 4's suspension points.
According to the manufacturer, "LCH can reach speeds up to 330 km / h (cruising speed - 260 km / h), can climb to heights up to 6500 m and cover the distance to 700 km."
The Indian Defense Ministry plans to purchase 176 helicopters, of which 64 units are for the Air Force and 114 for the army.