"UAC" gave the military an experienced production director of interference "Chopper"
"United Aircraft Corporation" handed over to the Ministry of Defense of the Russian Federation an experimental aircraft IL-22PP (based on IL-18) "Beater", designed for jamming and passing intelligence, reports
bmpd
with reference to the message of the company.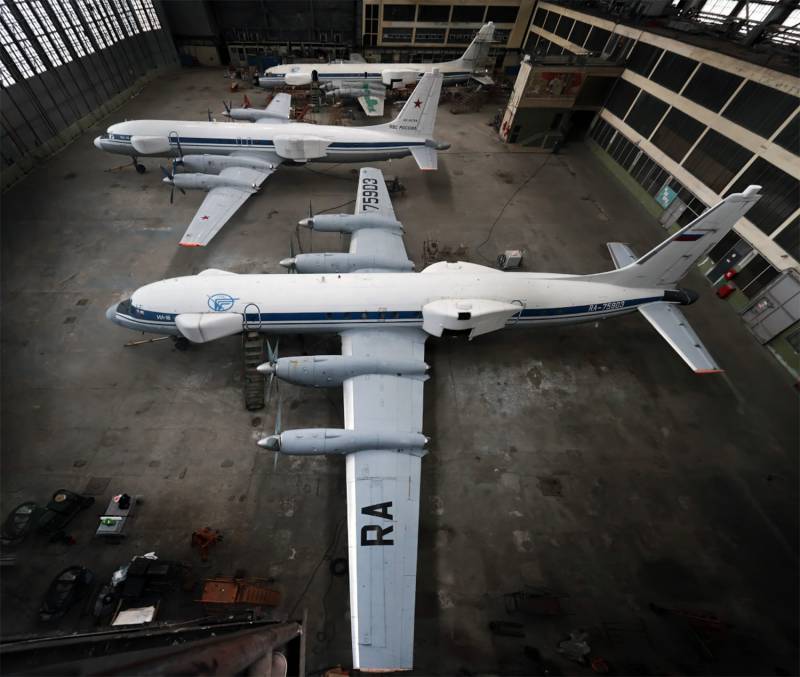 The first three aircraft of jamming and passing intelligence IL-22PP "Cutter" in the hangar of OAO "VM Myasishchev Experimental Machine-Building Plant"
The machine is designed "Experimental Machine-Building Plant them. V.M. Myasishchev. The main feature of the complex is "frequency selectivity, which ensures the preservation of the combat readiness of domestic radio electronic systems."
According to the report, "the complex's equipment allows it to effectively deal with long-range radar detection and control aircraft, air defense systems, as well as manned and unmanned
aviation
».
In November of this year, it is planned to hand over to the military two more "Cutter"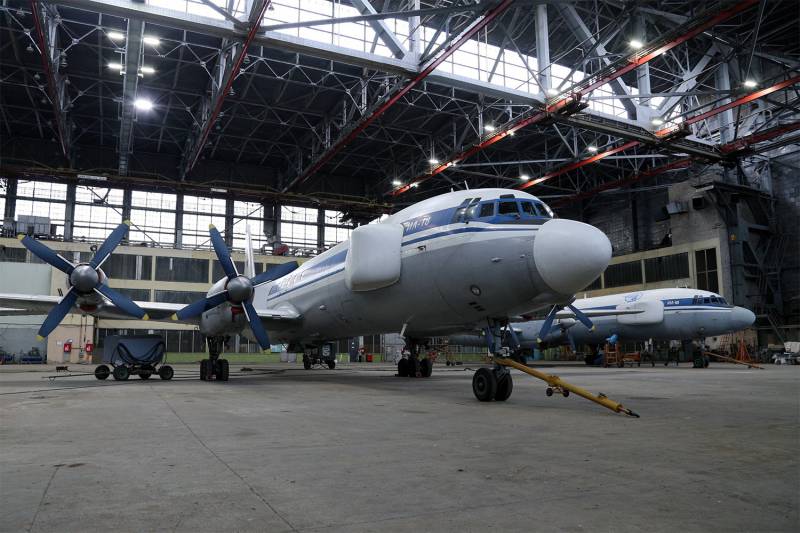 Help bmpd:
"The work within the framework of the ROC" The Feller "to create a prototype of the jamming aircraft and the associated intelligence Il-22PP was carried out by the EMR. V.M. Myasishchev under the State Contract of November 8 of 2009 of the year. The state joint tests of the complex were launched in the 2014 year and completed in the 2015 year. "
PJSC "United Aircraft Corporation"