Head of the Ministry of Education and Science of Latvia: "There is a university in the country in which teachers are associated with Russian special services"
The Latvian Ministry of Education monitored the "loyalty" of educational institutions. In particular, a test was conducted in schools about what textbooks Latvian teachers use. Informational portal
Delphi
publishes a statement by the Minister of Education and Science of Latvia Karlis Šadurskis. According to the official, in one of the schools it was revealed that children are taught the Latvian language according to the textbook of the sample 1988 of the year in which "the USSR is glorified and there are references to Stalin in a positive way."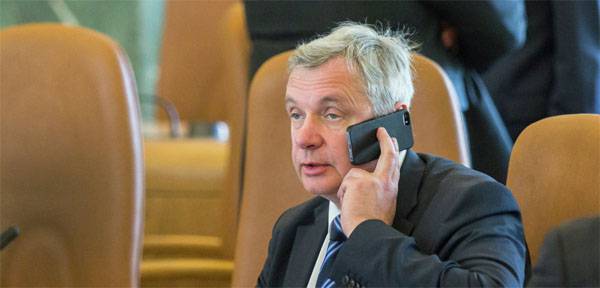 Шадурскис noted that in Latvian schools there is actually no unified approach to educational activities. According to the minister, schools have been identified where teachers justify the "occupation of the Baltic states". The school holds events dedicated to the liberation of Latvia from the Nazi invaders. Apparently, this is a great sin for modern Latvia.
In addition, Shadurskikh added that in Latvia, it turns out, there is a university that "is under the direct supervision of the FSB." What exactly is the university in question, Shadurskis did not explain.
From his statement:
There is a certain university, which is under the direct supervision of the Federal Security Service of Russia, and the teachers there are mainly associated with the Russian special services. (...) I have already said publicly that loyalty and disloyalty do not have nationality.
Is it possible to speak about the National Academy of Defense of Latvia? ..
It turns out that the Latvian authorities are aware of the "authority of the university of the FSB of the Russian Federation" and are idle. And as soon as there are no "cleansing" at this university ...