Ukraine delivered Ethiopia 215
tanks
under a contract of 2011, the newspaper said
MIC
.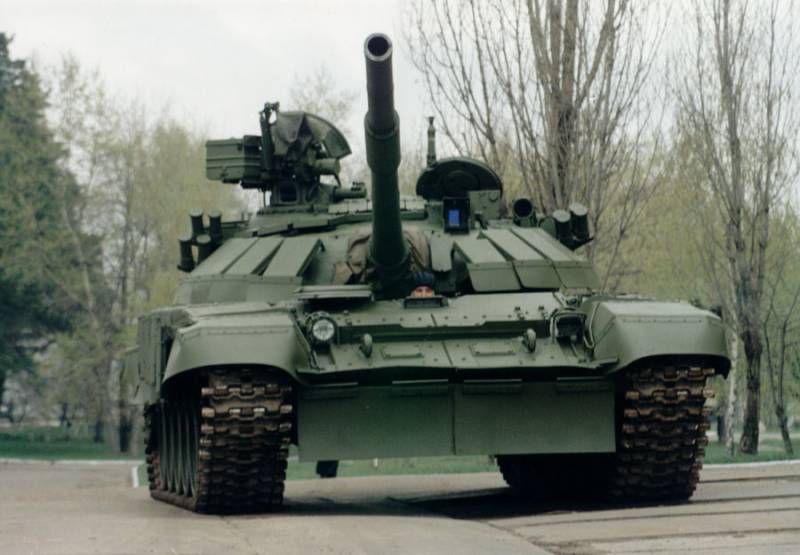 Demonstration T-XNUMHUMG Kiev plant
The agreement was concluded between Ukrspetsexport and Metals & Engineering Corporation, its amount amounted to $ 137 million. This deal for Ukraine became the largest in the previous 15 years. In just 5 years, 215 T-72 tanks in various configurations, including 35 upgraded vehicles, were shipped to the Ethiopian customer. The equipment was sent from the Ukrainian port of Oktyabrsk.
"The fulfillment of the contract involved the company" Kiev Armored Plant. " Also attracted "Lviv armored plant", which was the lead contractor for the supply of armored vehicles in Sudan. Due to the difficult financial situation of the Ethiopian customer, it was decided to purchase not only an upgraded version of the tank based on the T-72UMG variant, modified according to his wishes, but also T-72B1 of the second category without repairs and T-72B1 tanks after the capital repair,
- leads newspaper commentary blogger diana_mihailova.
It is noted that the current model T-XNUMHUMG was first presented in 72 g at a military exhibition in Abu Dhabi (UAE).
According to the blogger, "the machine received a new power plant based on the 5TDFMA-1 boxer diesel engine with 1050 horsepower developed by the Kharkiv Engine Design Bureau with the preservation of the fan cooling system, the air conditioner and the auxiliary power unit, as well as an improved sighting missile system armament and automatic loader adapted for Combat tank-guided missiles ".