Stoltenberg was outraged by the fact that a member of NATO - Spain - fills the ships of the Russian Navy in the Mediterranean
NATO Secretary General Jens Stoltenberg during a press conference in Brussels, said that "some countries of the North Atlantic Alliance are helping the Russian
the fleet
in the Mediterranean. " According to him, NATO headquarters systematically "pays attention" to data showing refueling and replenishment of ships of the Russian Navy in the Mediterranean ports of NATO states, for example, Spain.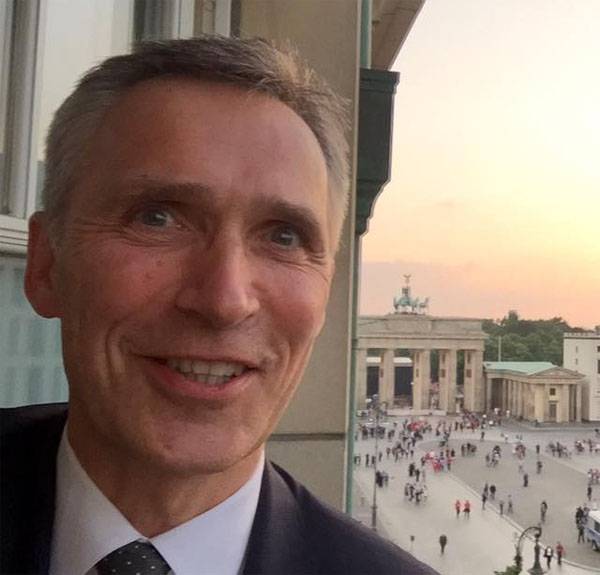 Pictured Stoltenberg in Berlin
Recall that previously there was information about how Russian warships carry out restocking and refueling in Spanish ports located in North Africa. This is primarily about the port of Ceuta. Spanish edition
Public
says that the official Madrid allowed the Russian Navy to refuel Russian warships in the Spanish ports of North Africa.
NATO notes that a recent refueling took place on October 16. Small Serpukhov rocket ships and Green Dale came into the Spanish port. In addition, a Russian tugboat SB-36 was spotted in the Spanish port.
American edition
The Huffington Post
writes that "the behavior of the Spanish authorities can be considered an unprecedented violation of the NATO charter." From the material of the American media:
While the fire of war burns in Aleppo, Spain provides technical support to the Russian fleet.
Spain asked her specifically to indicate which particular paragraph of the NATO charter she violated. The Spanish Minister of Defense noted that the NATO charter does not prohibit the provision of assistance to the navy of another state with which NATO is not at war. At the same time, the minister added that, on the basis of the charter, any NATO country undertakes to inform all other countries of the alliance about the material and technical support of ships of another fleet, if it receives such a request. Spain informed all NATO countries that it fully complies with NATO statutory letter.
Stoltenberg was not able to formulate specific claims against Madrid, saying only that Spain "would need to reconsider its approach." If so, then it turns out that the NATO Secretary General is proposing to Spain either to declare war on Russia, or to violate the NATO charter ...
https://www.facebook.com/jensstoltenberg/