Strategic Missile Forces successfully launched an ICBM RS-18
Today at 11: 58 (MSK), a successful launch of the RS-18 intercontinental ballistic missile (NATO classification - Stiletto) has been completed. About the launch reports
Interfax
referring to the department of information and mass communications of the main defense department of the country.
The article states that the launch of the PC-18 (Stiletto) was made from the position area of ​​the Yasnensky missile formation (Orenburg region, Closed Komolevsky) of the Strategic Missile Forces.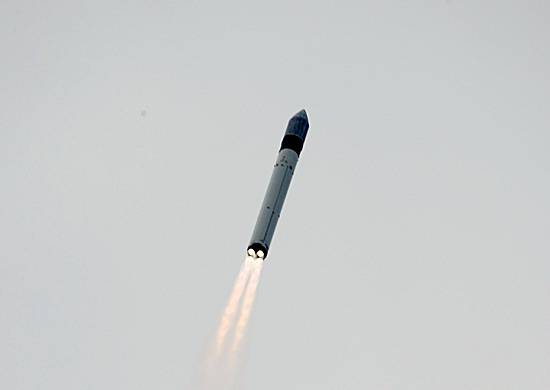 The photo shows the launch of the Rokot carrier rocket (one of the PC-18 modifications)
From the press service of the Ministry of Defense of the Russian Federation:
The purpose of this launch was to confirm the stability of the main flight-technical characteristics of missiles of this class during the extended service life. The launch was successful, in the area of ​​the battlefield "Kura" (Kamchatka Peninsula) delivered combat equipment.
PC-18 (or UR-100H) is a silo-based intercontinental missile. It was put into service in 1975 year. The length with the head part is 27 m, the diameter is 2,5 m, the starting weight is about 105 t, the delivered weight is up to 4,4 t. The head part is split. Warheads - 6 550 power kt. Range - to 10 thousand. Km. It has several modifications, including Rokot.