Rosgvardia and the Special Operations Forces Command will acquire high-passable armed buggies designed by the Argun Chechenavto automobile plant jointly by the Training Center of Special Operations Forces in Gudermes, according to
News
.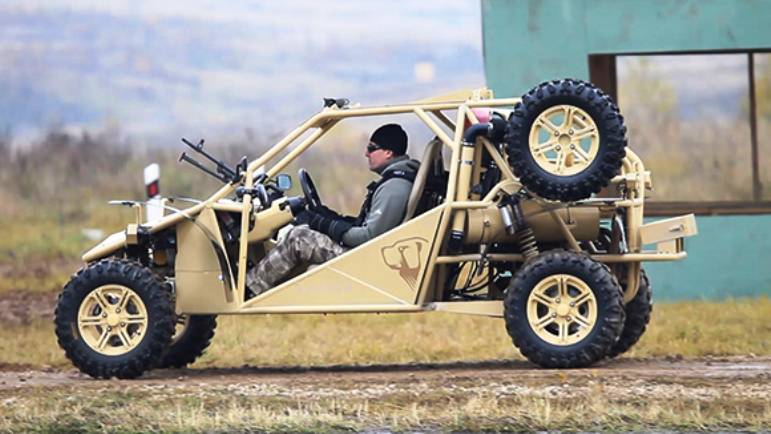 "With a length of just over 4 m and a weight of about 1,5, the buggy transports up to six military personnel and about 800 kg of cargo. The speed of the car is more than 130 km / h, and the power reserve of 800 km. The whole arsenal is in service with the buggy: the Kord and Pecheneg machine guns, the AGS automatic grenade launcher. It also provides the ability to install a launcher for UAVs or stretchers for several wounded, "the newspaper writes, citing a representative of the Russian Defense Ministry.
"At present, the decision to purchase new buggies has already been made. We are waiting for the completion of vehicle tests at the training center in Gudermes, after which the cars will be re-tested at the Ministry of Defense. After that, the purchase of these products will begin. Earlier, for the KSSO, buggies had already been purchased, but of foreign manufacture. Such vehicles repeatedly took part in various maneuvers, during which special operations fighters solved a wide range of tasks with their help. Therefore, the tactic of using the buggy XSSO has already been mastered, "a source said.
The serial production of cars is scheduled to begin in the first half of 2017.
"In the combat version of the buggy, multifunctionality is laid: depending on the task, it can be converted into passenger, cargo, cargo-passenger, sanitary-evacuation, and shock versions. This is a "multitool" (multifunctional knife with various tools) for the military. It is clear that such a functionality is not needed for a sports car. But in the sports version, it will be possible to move quickly on the road, while maintaining smoothness and reliability, "said Daniil Martynov, assistant to the head of the Chechen Republic for interaction with law enforcement agencies.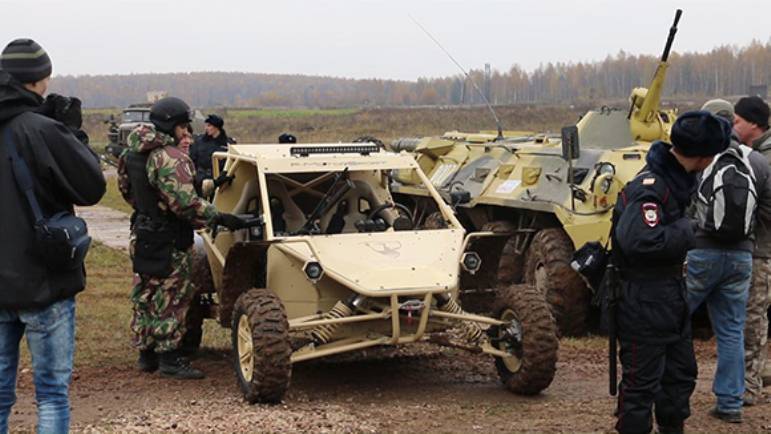 Military expert Oleg Zheltonozhko: "Due to the simplified design and the actual abandonment of the body in favor of the outer tubular frame and running structure, the buggies have minimal weight and overall characteristics. This allows you to achieve maximum weight efficiency, since there is no parasitic load from the body, doors and other structural elements. At the same time, very low pressure on the soil gives a benefit when overcoming obstacles, when driving on difficult terrain, such as desert, forest and swamps ".