Servicemen of the Special Operations Forces Command will receive new Dalolet parachutes with which they will be able to parachute from a height of up to 10 thousand meters and overcome with a tailwind up to 100 km, according to
News
.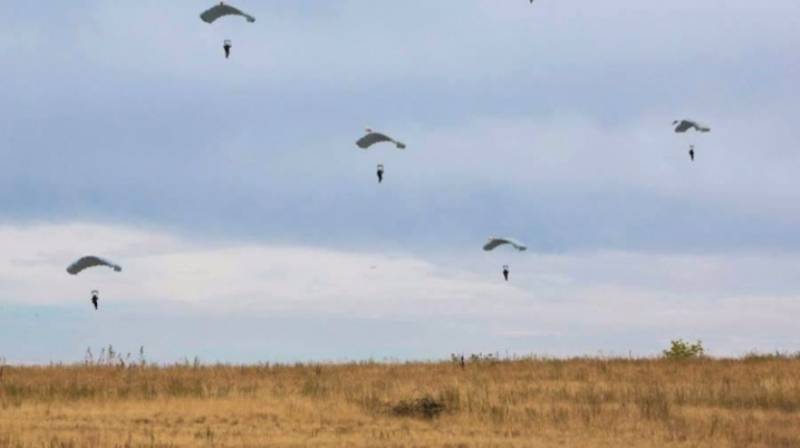 The hybrid of the paraglider and parachute was developed by the specialists of the Ivanovo parachute plant "Polet".
"Currently, the product passes factory flight design tests. Already in the summer of 2017, he will be placed in units of special operations forces for further testing. All work is planned to be completed by the end of next year and at the same time to transfer the first batch of unique products to the soldiers of the special purpose centers of the Ministry of Defense
- A military source told the newspaper.
According to the lead designer of the Ivanovo plant, Sergey Kirichenko, "factory tests of the Dalneleta", held in conjunction with the instructors of the Moscow Aviation Institute (MAI) paragliding school, showed that the system is almost as good as full-scale paragliders in the air.
Unlike most other parachutes, the suspension system of the new product is equipped with a special seat.
"Since the Dalolet allows them to cover much longer distances than on conventional parachutes of the flying wing system, paratroopers have to be in the air for a long time. A standard parachute mount in such conditions can lead to numbness in the legs, which makes the fighter vulnerable after landing. In order to get rid of this side effect, we equipped the Dalolet with a seat that will allow the paratrooper to remain operational throughout the entire flight, "said Kirichenko.
At the same time, according to the designer, "Dalolet" when folded is so compact that both the main and reserve parachutes are placed in one shoulder pack, and the released chest mount allows the fighter to take along a cargo container with ammunition. "
"In a complete set the new parachute system weighs 20 kg. Formally, with a load of up to 190 kg, the "Dalolet" can overcome up to 60 km, but with a fair wind this figure can reach 100 km, "added Kirichenko.