British Edition
Independent
came out with an article stating that several dozens of so-called human rights organizations came out in favor of excluding the Russian Federation from the UN Human Rights Council. The submission says that Russia is "unworthy to represent Eastern Europe" in the UN HRC in connection with "actions in Syria". From the material of the Western edition:
Russia's actions are contrary to its rhetoric of commitment to human rights.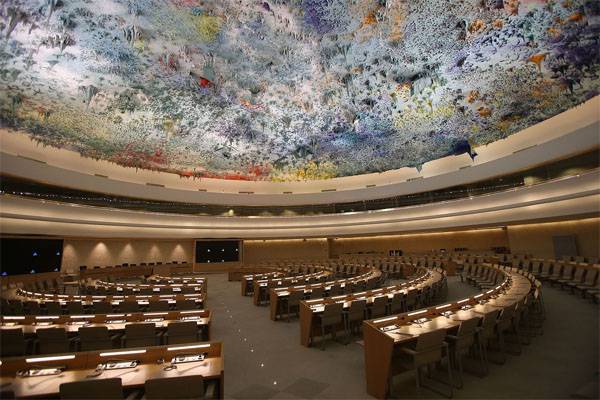 The proposal to exclude Russia from the HRC comes out, in particular, from Human Rights Watch, which claims to have "committed war crimes in Aleppo related to the bombing of the civilian population." "Human rights defenders" (and those of 80 organizations, most of which have offices in Britain, the USA and Canada), in unison, demand from Russia and Syria to stop the military operation in the largest Syrian city.
It would probably be worthwhile to pay attention to such statements if the same Human Rights Watch and more than seven dozen "human rights activists" would demand exclusion from the HRC, for example, Belgium, whose airplanes recently hit civilians in Hassadjek. And when it turns out that in the UN Human Rights Council there is such a country as Saudi Arabia, which turns Yemen's statehood into dust by air bombardment and ground shelling, chops its subjects as a bloody show in central squares, tramples the rights of women as " the lower sex, then the claims of the same HRW for Russia look like a farce at all.
It is worth noting that the representation of the Russian Federation in the UN HRC from Eastern Europe expires on December 31 of the current year. Currently in the Human Rights Council from Eastern European countries other than Russia - Macedonia, Latvia (with its non-citizens), Slovenia, Georgia and Albania (with the support of separatists in the Serbian province of Kosovo).