WADA will publish the second part of the scandalous report of McLaren
The World Anti-Doping Agency (WADA), in words, no longer wants to quarrel with the Russian side, but at the same time is preparing to publish the second part of the "exposing" report by Richard McLaren, which may turn into new troubles for Russians, reports
Utro.ru
.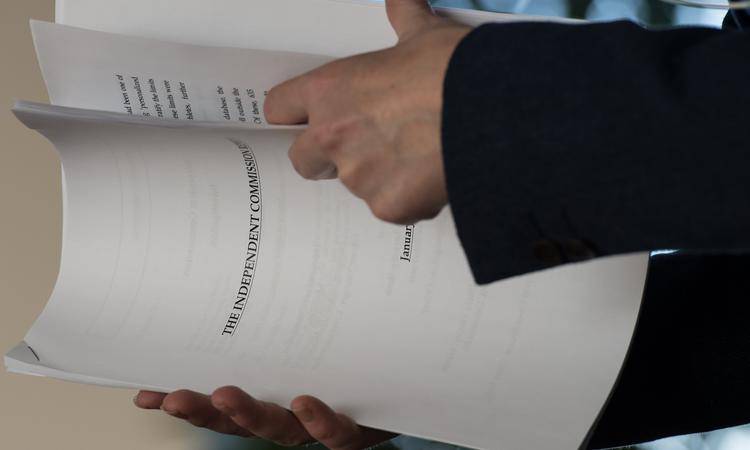 "I spoke with Richard McLaren a week ago. We will try to get the report out at the end of October, but I think that this can happen a couple of weeks later, in mid-November, "said WADA President Craig Reedy.
The content of the document is kept in the strictest confidence. The Russian Anti-Doping Commission, headed by an honorary member of the International Olympic Committee (IOC), Vitaly Smirnov, just in case, are preparing for the worst developments. (Recall, the commission was created after the outbreak of the doping scandal, its goal is to cleanse Russian sports from doping and restore its shaken reputation).
"As a defensive argument, members of the Smirnov commission prepare several arguments. Firstly, the IOC previously abandoned the principle of collective responsibility, which allowed some Russian athletes to still perform at the games in Rio. There is no reason to change this principle and disqualify all Russians in the 2018 year, even if violations of individual athletes are revealed. Secondly, the company Berlinger, a manufacturer of containers for doping samples used in Sochi, argues that they can not be opened. So, the accusations of changing the biomaterial in test tubes to Russian officials are absolutely groundless. Thirdly, the thesis of state support of the system for concealing doping is still not proven. Therefore, the Russian side should avoid maximally strict sanctions, "
- writes the edition.
The former head of the Ministry of Sports of the Russian Federation, and now the vice-premier on sports, tourism and youth policy, Vitaly Mutko believes that WADA will not attack Russia again. "Most importantly, we have good relations now, we continue to work, change our system, that is, Russia is ready to be open, clean. There is a problem with doping, but this is a problem that exists in many countries around the world, "Mutko said on the air of" Match TV ".
Sven Hoppe / DPA / Global Look