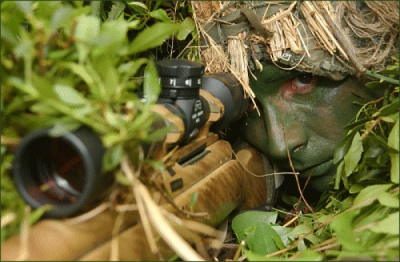 More than 1,3 thousand snipers joined the ranks of special sniper units, formations and units of the Southern Military District (SOR), created in the framework of structural changes.
"At the present time, military personnel at the district training grounds and training centers under the guidance of experienced instructors are learning how to properly equip firing positions, organize and detect ambushes in different combat conditions and on different types of terrain," said Col. Igor Gorbul, head of the press service of the Southern Military District. .
He added that, in addition, more than 50 military personnel are currently undergoing three-month training at specialized centers of the Russian Ministry of Defense, where they are studying modern weapons and special equipment, combat tactics, counter-sniper training techniques, camouflage techniques, engineering training, ballistics, and will also master artillery fire adjustment and army targeting
aviation
.
The press service of the Southern Military District also said that the equipment of sniper units within the framework of the state defense order this year will receive the latest small-scale laser reconnaissance devices, portable weather stations, digital range finders and ballistic calculators.