F.Klintsevich said that Russia began to exchange intelligence on Syria with Turkey
It is becoming known that Turkey began to receive intelligence information from Russia, which Ankara asked Moscow to continue with Operation Euphrates Shield. Recall that officially this operation is positioned by the Turkish command as an operation against the IG (prohibited in the Russian Federation) in the north of Syria, although it really looks more like open armament of the so-called "moderate opposition" and squeezing igilovtsev deep into Syrian territory without any serious fighting.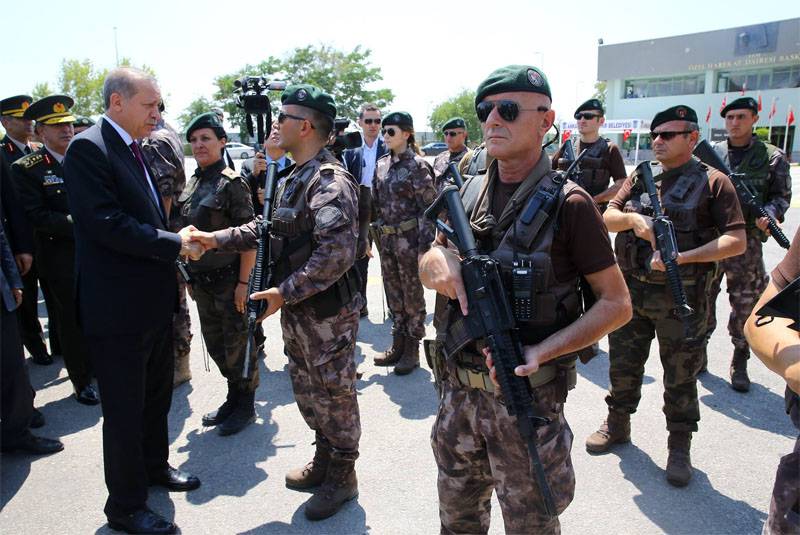 The fact that Russia is beginning to transfer intelligence to Turkey in an interview
the newspaper
Izvestia was informed by the representative of the Federation Council, Frants Klintsevich, who is the deputy head of the defense and armament committee. According to him, Turkey has confirmed its readiness to connect to a group of countries to exchange data to carry out operations against terrorists of the IG. We are talking about countries such as Russia, Syria, Iraq and Iran. It became known that such agreements were reached during the recent visit to Turkey by Russian President Vladimir Putin.
According to Klintsevich, the Turks also share their intelligence on Syria. From the senator's statement:
We are transmitting to the Turkish side data of radio interception, radio engineering and optical-species intelligence, which may be of interest to it. In response, they also share information. The Turks have very effective special services and very good agents in Syria.
There is no doubt that Turkey has agents in Syria, especially after the events with Su-24 last fall ... But there are certain doubts about the "effectiveness" of the Turkish special services, especially if we take into account the fact that there was attempted coup d'etat, which was missed by Turkish specialists and which Russia helped to stop (at least, in the information plan, everything was presented exactly that way).
Meanwhile, Franz Klintsevich is confident that after the attempted coup d'etat Erdogan reconsidered his view of foreign policy and realized that "you can deal with Russia." It is possible with Russia, but is it possible to have it with Erdogan? - while the question is open.
https://www.facebook.com/Эрдоган