On Friday, the Western coalition struck at Iraqi Dacu, where instead of the militants he bombed the funeral procession, reports
RIA News
message of the representative of the Ministry of Defense of the Russian Federation Igor Konashenkov.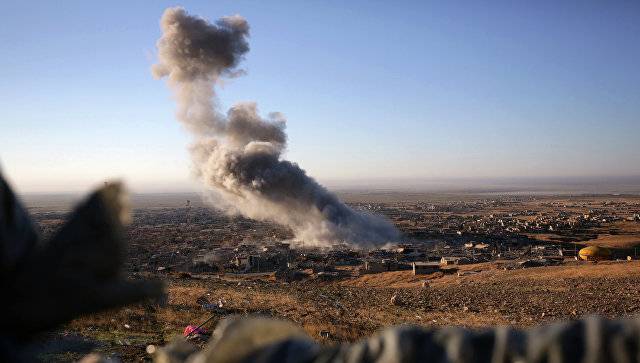 According to him, the Russian intelligence services "recorded 22 for the departure of coalition aircraft led by the US, which hit 19 on various targets in Iraq, including a strike by a pair of aircraft on the Dakuk settlement, located in 30 kilometers south of Kirkuk." . However, according to the agency, there were no terrorists in Dakuk.
"Judging by eyewitnesses, for the accumulation of militants
aviation
coalition adopted a funeral procession. Dozens of Iraqi civilians, including women and children, were killed, "Konashenkov said.
"Such deadly attacks on peaceful settlements, having all the signs of war crimes," become for the coalition forces "almost daily routine."
On the "wrong blow" reported the Arab media. According to their data, 20 died and 45 people were injured.
The command of the Western coalition forces denies any involvement in the airstrikes.
"At the moment, we cannot connect the alleged civilian casualties with any of the coalition air strikes in the area," the command representative said, adding that the coalition "minimizes all possible risks to the civilian population."