In Kiev, recognized the change in position on the Donbass: first elections, then - border control
The head of the Ukrainian Foreign Ministry, Pavel Klimkin, said in the Verkhovna Rada that elections in the Donbass must pass before the border is transferred to Ukrainian border guards, reports
UNIAN
.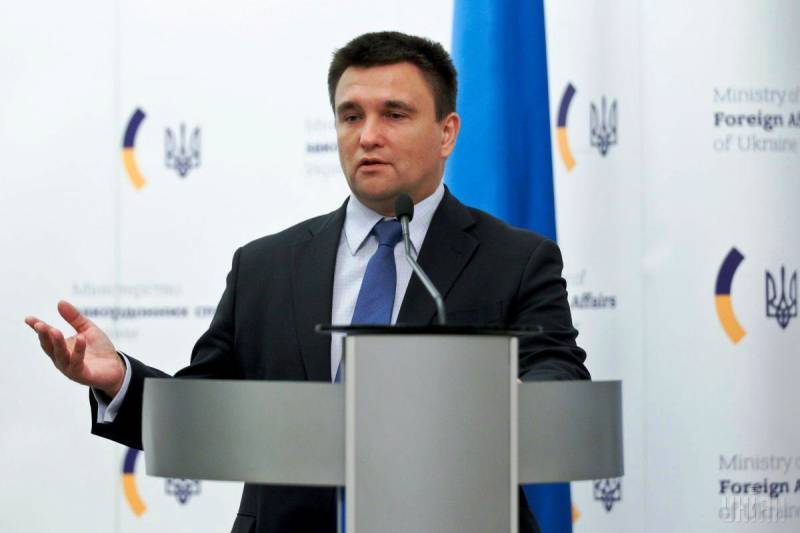 "Nobody changed the Minsk agreements, and no one will allow them to change in our favor, and no one will allow to change the corresponding sequence,"
he said, answering the deputies' relevant questions.
According to the minister, "the logic of the Minsk agreements is that without monitoring by the OSCE abroad, which should include, in particular, the possibility of the OSCE being along an uncontrolled stretch of border ... there can be no real security."
"Otherwise, to discuss the issue of withdrawal of troops or withdrawal
weapons
there is no point, "he noted.
"Therefore, first it is full monitoring by the OSCE, development of plans for the transfer of the border, and on the second day after the elections - the transfer of the border to Ukrainian border guards. Such logic was originally laid down in the Minsk agreements, and never changed by anyone ",
- added Klimkin.
Meanwhile, in the Ukrainian government this position is not for everyone. "First elections - then control over the border ?! This is nonsense and it is unacceptable! This decision will not pass in the Rada under any circumstances. There will be no votes for this, "Zoryan Shkiryak, an adviser to the head of the Ministry of Internal Affairs, wrote on Facebook.
According to him, "it will be impossible to hold elections in the next two or three years, but even if we allow them to be held earlier, then only thousands of OSCE armed police will need 12-13 to protect the polling stations and support the process."
"No amnesty to terrorists who have committed serious crimes, and their leaders! Admission of Ukrainian media and political parties to participate in the future electoral process! ", Quotes the counselor
RIA News
.