With the onset of the Ukrainian crisis, defense spending in Latvia, Lithuania and Estonia began to grow at the fastest pace in the world, reports
Delphi
with reference to the report of the British research firm IHS Markit.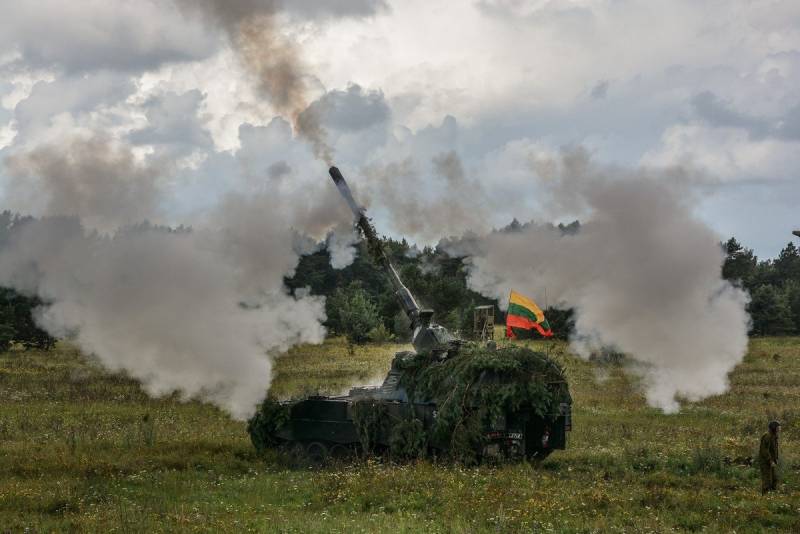 The report states that the Baltic countries in 2014-2016. increased military shipments from 210 to 390 million. To 2018 g, the total consumption for these purposes will reach $ 670 million.
"The defense expenditure profile of the Baltic countries has changed dramatically over the past two years. The defense budgets of all three countries will exceed 2018% of GDP by 2 year. Both in Estonia and Latvia, and in Lithuania, defense expenditures will double or triple over the years in 10, "writes Craig Caffrey, chief analyst of the company.
According to him, "in 2005, the total defense budget of the Baltic countries was 930 million dollars, and in 2020, it would be 2,1 billion dollars."
"Estonia's defense expenditures will increase by 2019 to 501,51 million (in 2005, they were 263,49 million), Latvia's expenses will increase from 279,56 million to 613,85 million, from Lithuania to 386,47 million to 892,01 million dollars," says document.
IHS analyst Alex Kokcharov: "The growth rate of the defense expenditures of the Baltic countries is associated with the confrontation between Russia and the West, which is often called the new cold war. For two and a half years, we have witnessed a political standoff between Russia and the West from escalation to military aggression and do not predict the end of this process in the near future. "
"We do not expect Russia to allow intergovernmental conventional wars in the West, including with NATO states, but the confrontation may last for years," the analyst believes.
The report also notes that the peak of the growth of the Russian military budget was registered in 2015. This year, the defense expenditures of the Russian Federation have slightly decreased, for the first time since the 1990s.