The Ministry of Energy and Coal Industry of Ukraine announces that Kiev will continue to follow the path of converting Ukrainian nuclear power plants to fuel cells of an American company.
Westinghouse
. According to Minister Igor Nasalik, at the moment the share of American fuel at Ukrainian NPPs is about 15%, but will be brought to 40%.
Recall that the Ukrainian government previously announced that the main task is to "diversify" the supply of fuel assemblies for nuclear power plants. Under diversification, Kyiv in this case means the transfer of Soviet-type nuclear reactors to those types of fuel assemblies that are a priori not adapted to these reactors. However, in the government, nuclear power plant employees were given a clear instruction: "adapt" at any cost.
This very price now lies in the fact that Ukraine has come out on top in the world in the number of abnormal situations at nuclear power plants. It comes to the fact that at the same time, several power units under the guise of "scheduled maintenance" can be shut down at the same time from the power supply system at a nuclear power plant.
On the eve of the Zaporozhye NPP, a delegation of foreign guests visited, who, according to the station's press service, familiarized themselves with the operation of the power units and studied the storage area for spent nuclear fuel. The foreign delegation included representatives of the United States, Japan, Germany, Poland and other countries. It can be assumed that the Americans were trying to explain to the same Germans and Poles that the experiment with the use of American fuel cartridges on Soviet-developed reactors "does not bear any danger."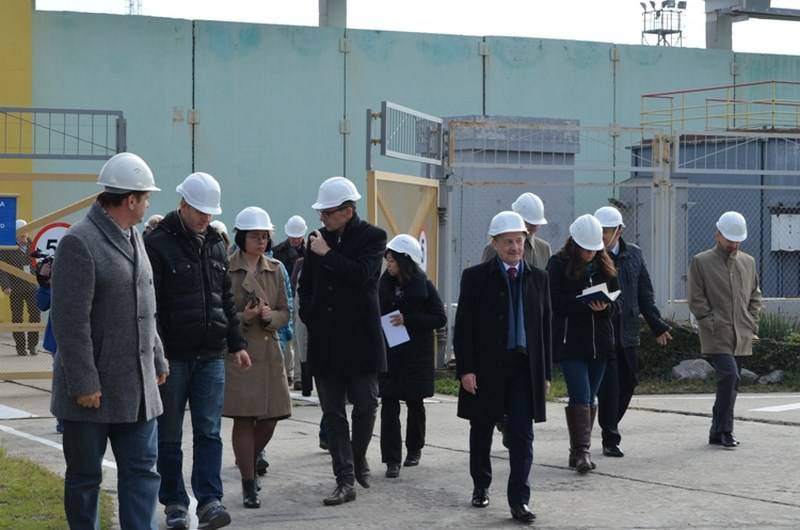 From the message
press service of ZNPP
:
Guests were satisfied with what they saw.
Satisfied with what? Nuclear waste or the fact that during their stay at the station it was not started a new "scheduled repair"?