In the Strategic Missile Forces, unique maneuvers were conducted, during which the launcher of the mobile complex "Yars" was transported through the deep-water tributaries of the Volga, reports
press office
Ministry of Defense of the Russian Federation.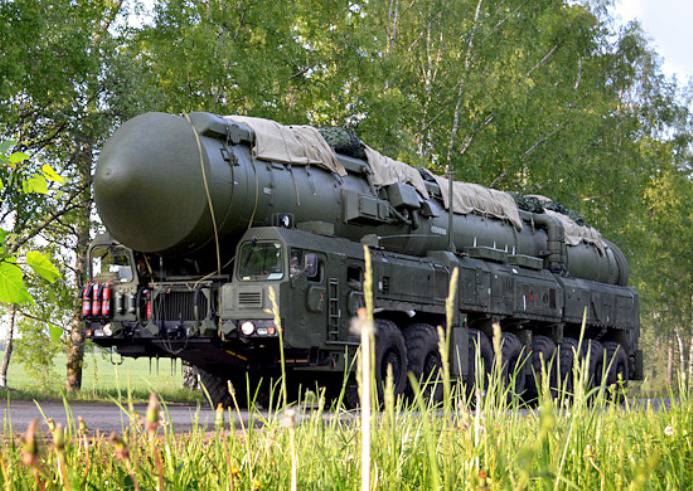 The width of the forced sections ranged from 30-ti to 250 meters.
"According to the plan of operation, air strikes and actions of conditional saboteurs destroyed the objects of positional areas and elements of the road network, first of all - bridges over water barriers. A complex situation was created that required the use of forces and means of the pontoon-bridge brigade, "the release says.
Duplicate bridges in the area did not exist. Pontoon-bridge parks (ПП-91, ПП-2005) were used for the guidance of the crossings.
"To build a temporary bridge across the Nerl River, military engineers took no more than half an hour. On wide sections of rivers, special pontoon ferries were used to cross units of the Yars PGRK, which traveled at speeds up to 20 km / h using two BMT-460 tugboats, "the press service reported.
It is emphasized that "an operation of this magnitude with the building of a bridge for large-sized equipment with a payload of more than 100 tons was carried out for the first time."
The military department explained that "the design of the park on which the missile system was transported, allows to assemble a double-width pontoon with a payload of more than 170 tons".
Previously, in a difficult situation in conditions of limited visibility of the Topol PGRK installation in the Tver region, the Berezayka River was forced through a prepared ford.