Joint Ukrainian-British company Stiletto Systems Ltd, specializing in the development of ammunition and small
weapons
, declassified the performance characteristics of its newest sniper rifle STL – 016, called "Armata-killer" on the Internet, - reports
Military Informant
.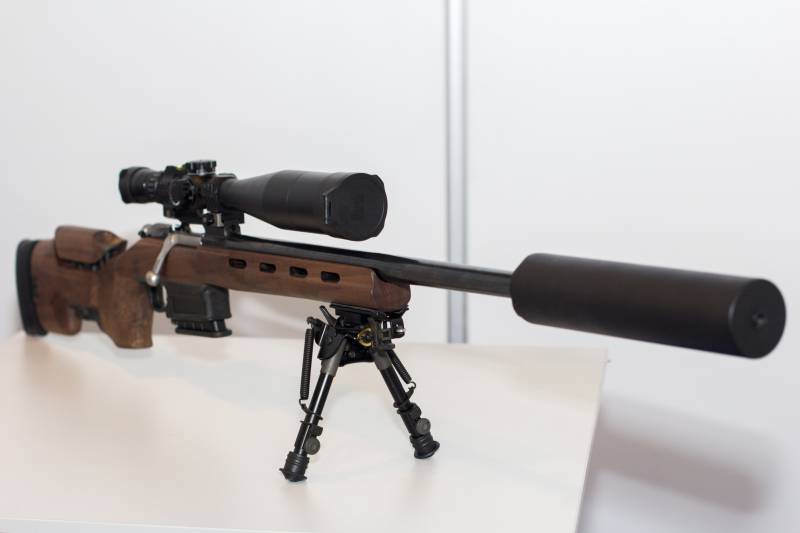 The first STL – 016 .300 WSM rifle was shown at the 2016 Weapons and Security exhibition.
The show was held as part of the presentation of "the latest technology for the manufacture of barrels and unique armor-piercing ammunition that can destroy armored vehicles and disable main combat
Tanks
new generation, "the publication clarifies.
STL – 016 is positioned as an "individual sniper weapon designed to destroy manpower equipped with personal protective equipment of enemy fire weapons located outside the shelters in open trenches and behind natural folds of the terrain, as well as air and ground armored targets with thick armor 11 mm protection at a distance of up to 800 meters and 8 mm at a distance of up to 1000 meters. "
It is also noted that "the rifle is a handheld mobile universal weapon with a range of targets (ground and air) to 2000 meters."
Used for firing ammunition .300 WSM of all modifications, as well as "special sniper armor-piercing cartridges Stiletto Systems with a new generation BS bullet." The rate of fire is about 20 shots per minute.
The sighting range is up to 2 thousand m, the direct shot range on the chest figure (height is about half a meter) is 470 m, on the growth figure (height is about 1,7 m) 750 m. The accuracy of the fight (from 300 meters) is no more than 1,2, see
According to media reports, the company is currently considering the possibility of organizing the production of armor-piercing ammunition in Ukraine.