Mobile command posts of a new generation began to arrive.
The Ministry of Defense received the first batch of mobile tactical command posts of a new generation, reports
TASS
a message from a representative of the United Instrument-Making Corporation.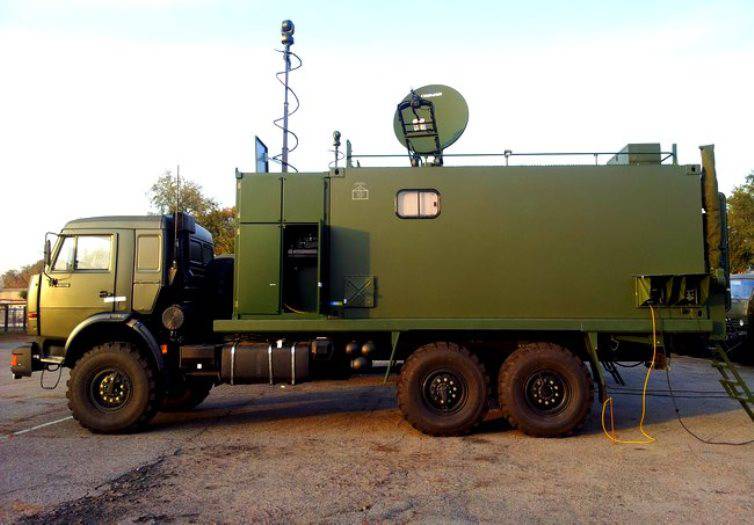 "The mobile point is designed to work in the field, away from civilization, with the operational deployment of troops. Up to ten people can work at this point simultaneously. In addition to all work accessories, there is a recreation room, a kitchen, other household amenities, even a clothes drying cabinet, "said a representative of the military-industrial complex at the Military Communications-2016 exhibition.
The mobile unit operates as part of the automated command and control system.
"It looks like a regular van with a trailer." In any locality, at the expense of a special design, it is transformed into a full-fledged headquarters room - with workplaces for officers equipped with modern computing, telecommunications and other equipment, software and information support, "explained the source.
The deployment time of the item is a few minutes.
"The command post was tested during the recent operational training of the Armed Forces and was highly appreciated by the leadership of the General Staff. The head developer of this technology is our concern Systemprom, "said a representative of the corporation.