Reuters: NATO is concerned about sending "the entire Northern Fleet" of the Russian Navy to the shores of Syria
Information Agency
Rider
, referring to the representative of NATO, goes with the publication that Russia has sent the entire Northern Fleet to the shores of Syria. NATO said they were "concerned about Russia's naval operation, which is the largest since the end of the Cold War."
Double standards and here "in all its glory." If the US Navy considered that the oceans are the property of the United States, then NATO officials are not concerned about this. But in the case of sending a naval naval group of the Russian Navy to the eastern Mediterranean, the NATO machine begins to emit shrill sounds through the mouth of its bureaucratic apparatus.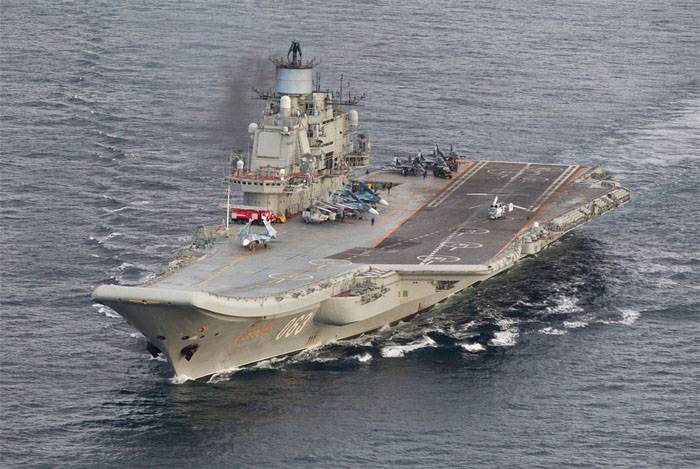 The interlocutor of the Western news agency stated that it is "extremely clear" for him that in the coming weeks Russia will increase the air group in Syria using the potentials of the Admiral Kuznetsov TARK and complete the operation in Aleppo. At the same time, the statement by a NATO official clearly gives some regret. And this once again underlines the clear interest of the United States and individual members of the North Atlantic military bloc in maintaining the strike fist in the form of terrorist groups that obey commands from Washington, Riyadh, Doha, Ankara.
Against this background, there are reports of a new assault on the positions of the Syrian army in Deir ez-Zor by ISIL militants (banned in the Russian Federation). Terrorists, as reported by the agency
AMN
, tried to storm the quarter in which the hospital is located. Having suffered serious losses, the Syrian army soldiers, who are actually in blockade, repulsed the offensive of the militants. It is reported that the IG left its militants in the quarter 20 destroyed by the fire of the SAR army.
Norwegian Navy Headquarters