The Russian Permanent Mission distributed to the UN Security Council a draft statement on the need to separate the opposition forces from terrorist groups, reports
RIA News
.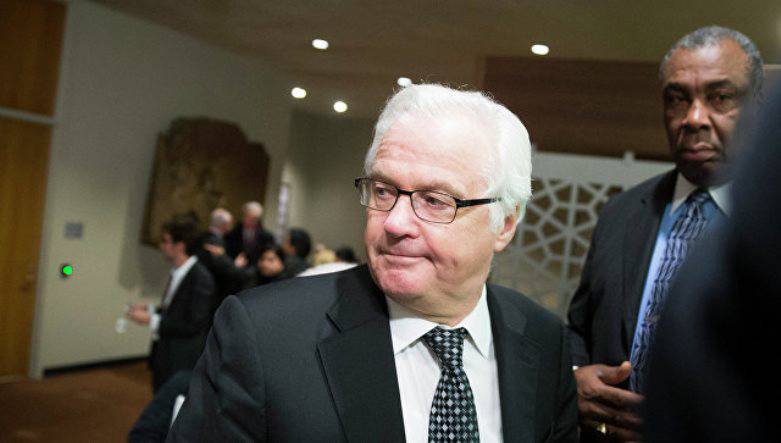 Russian Permanent Representative Vitaly Churkin noted that earlier "an important statement was made in Moscow" on the suspension of air strikes in Aleppo.
"We believe that in these conditions it is extremely important for member states that have influence on armed opposition groups in eastern Aleppo and beyond, to intensify efforts to quickly separate all" moderate "opposition forces from the terrorists identified by the UN Security Council. We also believe that it is very important for all parties to prevent access of financial and material support to individuals and groups, associations associated with terrorist groups defined by the UN Security Council ",
- said Churkin.
According to him, Russia "insists that all parties stop cooperating with the terrorists, separate from them and formally sign the cease-fire regime."
"We have prepared a draft statement in this regard, we hope it will be adopted by the members of the Council," the Permanent Representative said.
He noted that "the air strikes were stopped before the start of the humanitarian pause" and expressed the hope that the countries close to the opposition "will convince them to make the right choice".
"Either they leave the city, or they will separate from Nusra and re-subscribe to the cease-fire regime. But something needs to be done with Nusroy. First, the "moderates" (groups) need to be separated from her, and then Nusra will have to leave the city, or it will face some unpleasant consequences, "Churkin emphasized.
He also said that work on the separation of the "moderates" and "Dzhebhat an-Nusra" will continue on Wednesday in Geneva "at least on the map", and some countries promised to take part in this work.
"I hope that they will continue to act in the spirit of Lausanne," added the Permanent Representative.