Clinton: The United States is an indispensable country with which neither Russia nor China can match
Presidential candidate Hillary Clinton, in her Times article, tried to explain why Americans are an exceptional nation. Article leads
RIA News
.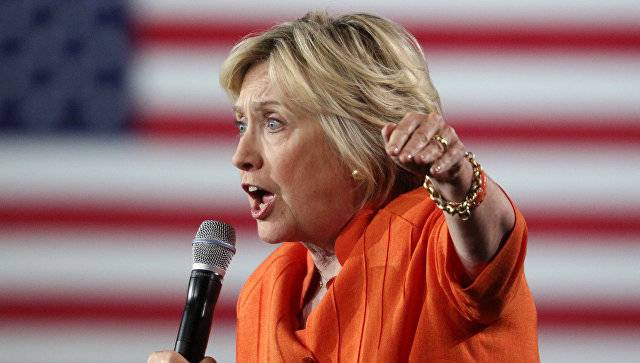 According to Clinton, "the idea of ​​American exclusivity" led her throughout her political career. She is sure: "The United States is an indispensable country in which everyone else sees a leader."
The irreplaceability of the United States, in its opinion, lies in the American alliances, the way out of which will now become a "huge mistake".
"Russia and China cannot compare with us." Americans are able to surpass everyone in this world. Many people all over the world would like to become US citizens ",
- writes Clinton.
The main element of the exclusivity of America lies in the values ​​it advocates, to which, incl. This includes "protecting human rights, rights of the LGBT community, religious and ethnic minorities, women, people with disabilities, and in general all those who want to live in peace," she said, adding that in these areas, the whole world is following the example of Washington.
"We are forcing ourselves and other nations to improve," realizing that the United States "has a big responsibility," because America should continue to be a leader in the world, "otherwise there will be a vacuum that will give courage to the enemies of the United States" - believes Clinton.
Other states also have a responsibility that motivates them to assist the United States in solving world problems.
"However, America has the unrivaled ability to be the force of peace, progress and prosperity on the entire planet," the presidential candidate concludes.