Information Agency
to Reuters
referring to a representative of one of the cells of the Syrian militants, reports that the representatives of the groups hostile to official Damascus refused to accept the Russian initiative to exit through the "green corridors". The leader of the militant cell said that "no threats from Russia and Assad will stop his comrades." The news agency, referring to the militants, writes that the "moderate opposition" in Aleppo is going to continue armed resistance.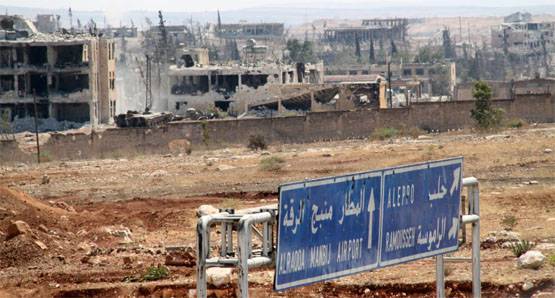 In the same material it is reported that the exit from the city according to the Coordination Center for reconciliation of the warring parties, "is a capitulation."
From the material (the words of the action movie are given):
That would mean surrender. We will not go for it. We will continue to resist. There are no terrorists in Aleppo.
The terrorist claims there are no terrorists in Aleppo. This is strong ... A drug addict rarely recognizes himself as a drug addict, the mentally ill never recognizes himself as mentally ill. Well, a terrorist will never give a confession that he is a terrorist, but he will continue to carry nonsense about the "struggle for a free Syria".
Russia, giving the militants, is really the last chance to get out of Aleppo, together with the Syrian troops is ready to conduct a liberation operation, despite all the cries of "moderates". NATO military instructors in the corridors from eastern Aleppo will come out (to defuse the situation and "so that no one guessed") - and that's enough ...