Mogherini called on Russia and Syria to stop the operation in Aleppo
Against the background of unequivocal war crimes committed by representatives of the Saudi coalition in Yemen, against the backdrop of the war crimes of the US Air Force in Iraq's Mosul (Iraq), the Council of the European Union once again decided to focus solely on Russia's actions in Syria. The head of European diplomacy Federica Mogherini agreed to the point that she called on the Syrian and Russian armies to "stop the war crimes in Aleppo" and stop the ongoing operation.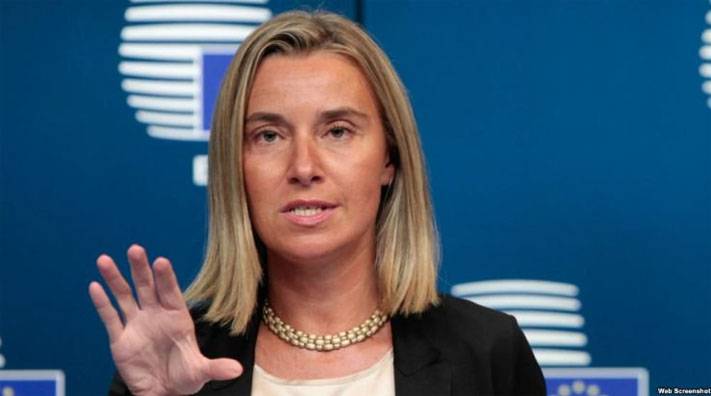 From the final document adopted by the European Council (quote
"Interfax"
):
Deliberate attacks on hospitals, medical workers, schools and basic infrastructure, as well as the use of cluster bombs and chemical
weapons
(in Aleppo) may be war crimes.
Why the European Council decides that Russia and Syria commits war crimes, but does not commit the United States, Turkey and Saudi Arabia, European officials did not explain, and no one from the freest (European) press asked them such a question ...
Recall that the day before the idea was discussed that the EU could introduce a new portion of anti-Russian sanctions "due to the situation in Aleppo." However, Mogherini said that this issue was not on the agenda of the Council of Europe. The head of the German Foreign Ministry, Frank-Walter Steinmeier, noted that he did not see any reasonable grain in the attempts of individual politicians to link the situation in Aleppo with the need to impose sanctions against the Russian Federation. According to the German diplomat, the situation in this Syrian city certainly will not improve from the imposition of sanctions against Russia "for Aleppo".