Syrian military experts are trying as much to solve the deficit problem in the army assault techniques, which has great destructive power, according
Messenger of Mordovia
.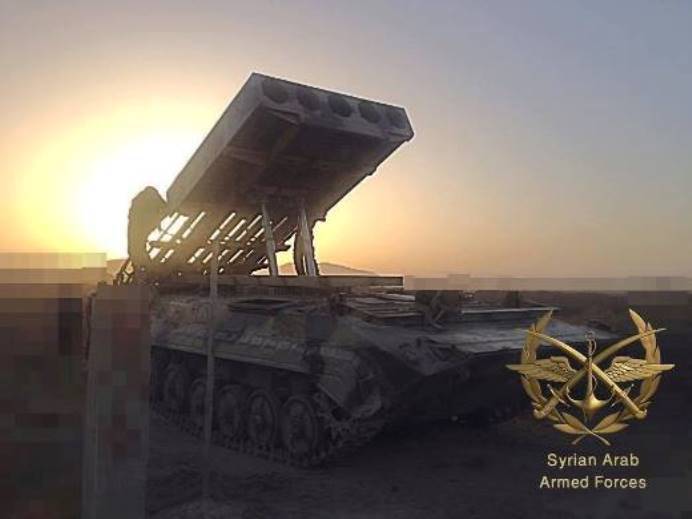 "They began to install on the chassis of an infantry fighting vehicle, the BMP-1, the guides of the Vulcan rocket system, which was established directly in Syria. Of course, this car is far from being a true "SunTech", but it is much more efficient than a simple jet installation based on a truck, "writes the author of the article, Roman Katkov, with reference to military expert Yuri Lyamin.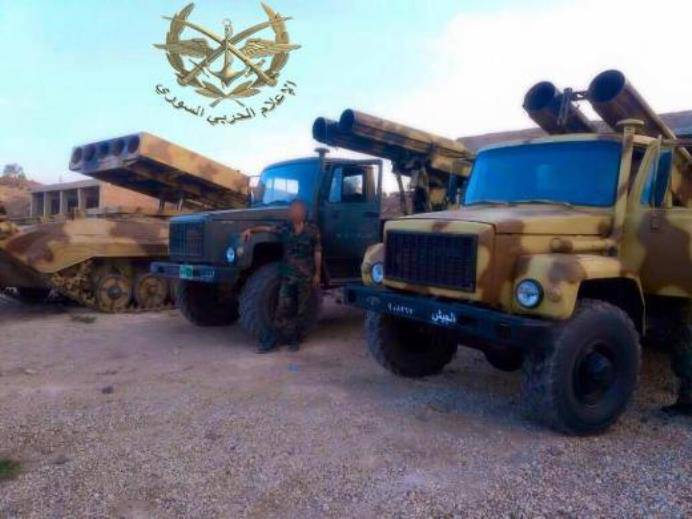 According to experts, "in this combat vehicle used" Volcanoes "medium caliber - about 240 mm." For their production used rocket parts 122-mm "Castle" and 130-mm Vz.51.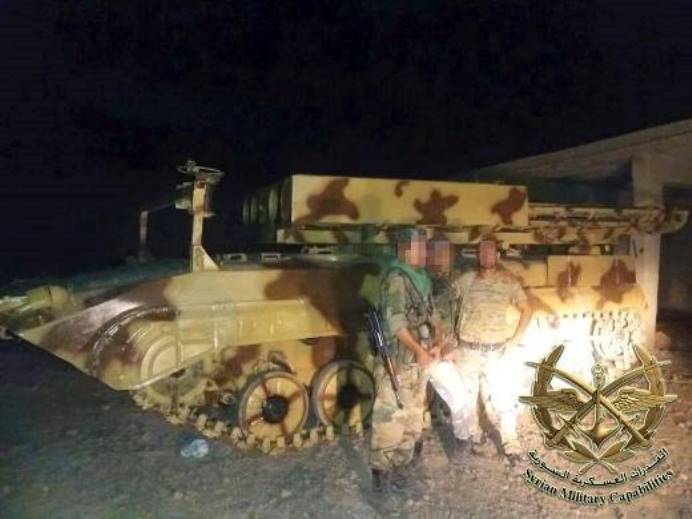 Beat the installation of direct fire. The range is small - only a few kilometers.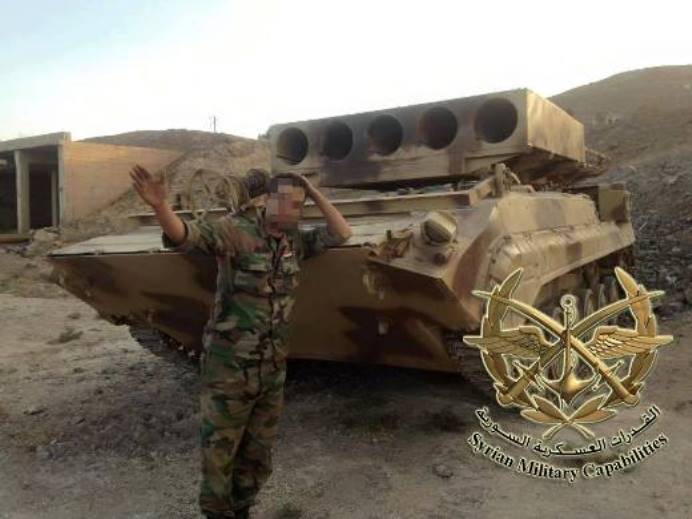 "I still do not know how heavy the warhead missiles, but it is, apparently, a few tens of kilograms. This can cause serious damage to the defensive positions of terrorists, "the author notes.