Head of the Lithuanian Ministry of Defense: Lithuania is ready to buy combat helicopters
Lithuanian Minister of Defense Juozas Olekas announced the day before that the main military department of the country is working on a plan for the purchase of combat helicopters for Lithuanian troops. Olekas noted that now official Vilnius "is conducting an analysis of which combat helicopters are used by countries with a military budget comparable to Lithuanian".
Information resource
Delphi
quotes the Lithuanian minister:
I think that through the 3-4, new helicopters should appear.
The article says that the combat helicopters that Olekas started talking about are not enough for "Lithuanian special forces units", including to counter "hybrid threats".
To date, the Lithuanian Air Force has several Mi-8 helicopters, which Vilnius inherited from the USSR. The exercises are conducted by Lithuanian military personnel using American military helicopters, and only if the Americans themselves participate in the exercises. American pilots do not trust their Lithuanian counterparts to directly control rotary-winged cars.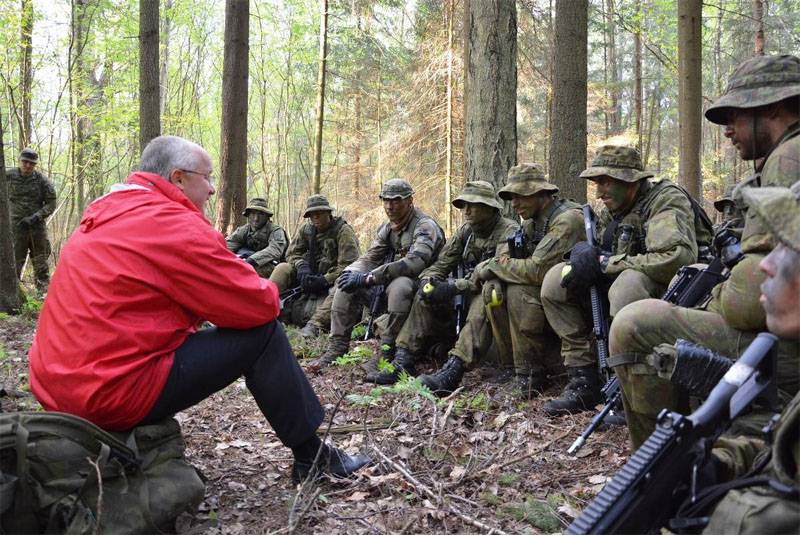 Olekas (left) and Lithuanian "special forces" in anticipation of new combat helicopters ...
The same Olekas complains that after the withdrawal from Afghanistan and Iraq, the Lithuanian army "does not have enough practice to operate military helicopters and other pieces of equipment." Any exercises by the Lithuanian military are held under the watchful eye of the owners of the North Atlantic military bloc. The complaint of the Lithuanian minister is contrary to the principles of Lithuania, because the authorities of this country speak with great enthusiasm about "cooperation with the United States and NATO." Now, it turns out that the United States and NATO, you see, do not provide "independence" for Lithuanian soldiers ...
https://www.facebook.com/juozas.olekas.5