Ukrainian military commented on samples of equipment transferred Poroshenko for the needs of "ATO"
The Ukrainian military presents their vision of the situation in which Poroshenko recently transferred "new" military equipment for the needs of the so-called "ATO" with comments on the equipment itself. Recall that Poroshenko, arriving in the Kharkiv region (in Chuguev), with great pomp, transferred troops of military equipment, including
Tanks
, anti-aircraft installations, armored vehicles, etc.
The official (published by leading Ukrainian media) interviews with the servicemen of the Armed Forces of Ukraine say that "the fighters are very happy about the present from Kiev, since the old equipment was constantly breaking down"
From an interview with one of the "ATO fighters" on the TV channel
TSN
:
We now use 1976-1978 mortars, and this is a new mortar - our, Ukrainian!
The soldier of the 27-th separate artillery brigade of the Ukrainian Armed Forces Vladimir Koval:
Modernized, installed new communication systems. This is the 1980 of the year of production. Before 2014, it all went for scrap or for sale, and now they have begun to arm the army.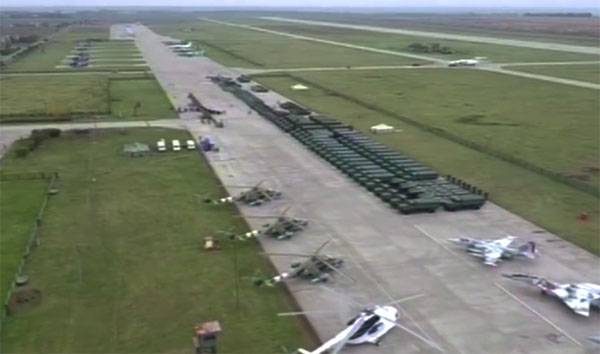 At the same time, on social networks, servicemen who were not included in the frames of pro-presidential media, publish "evil" remarks. In particular, it is said that this is not the first such pompous transfer of "new" equipment by Petro Poroshenko. And the "novelty" most often consists either in deterioration of the performance characteristics of the Soviet equipment, or in the banal painting with fresh paint, for example, of old tanks that were either already built up in the conflict zone, or were "frozen" in the same Kharkiv region with the replacement of spare parts what is left in stock.
Recall that Poroshenko handed 150 units of equipment to the troops, saying that it would help restore sovereignty over the Donbas. In the same place (in Chuguev), Poroshenko actually acknowledged that he did not intend to implement the Minsk agreements.
https://www.facebook.com/petroporoshenko