Media: Ordering corvettes for the 5 fleet, Germany "gives a signal" to Russia
German parliamentarians approved the purchase of five Braunschweig-type corvettes for the Navy for a total of € 1,5 billion, reports
RIA News
Post Süddeutsche Zeitung.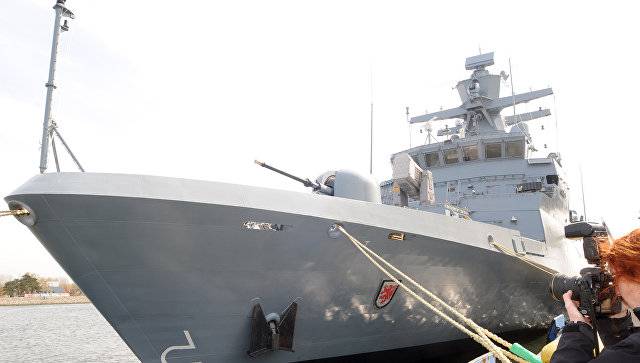 "To cope with new security challenges in the Baltic region, the Mediterranean Sea and the world as a whole, the coalition (the CDU / CSU block and the SPD party) intends to purchase five new corvettes for the German Navy worth 1,5 billion euros,"
- The deputy from CDU Eckhard Reberg told the newspaper.
According to the newspaper, the first 2 ships should be transferred
the fleet
as early as 2019, the rest until 2023
Now in the German Navy is in service with five corvettes class Braunschweig K 130.
Mainly these ships are used in coastal marine zones, incl. in the Baltic. Apparently, in connection with this, the newspaper decided that the fleet renewal was a "signal" to Russia.